Dr. Aaron Peacock, PhD, Director of Molecular Biology for Microbac, has been invited to present how Whole Genome Sequencing (WGS) helps support manufacturers' environmental monitoring programs (EMP) at the Food Safety Consortium in Schaumburg, IL on November 28 – December 1, 2017.
In Dr. Peacock's presentation, you will learn: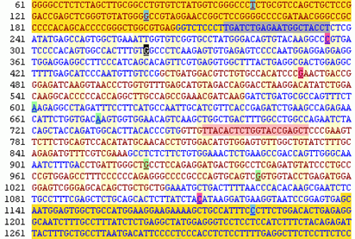 How new regulatory requirements have impacted EMPs in the food industry
What the data from WGS means and how to interpret it
When and how to use WGS to help support a robust EMP and how it can impact your interactions with regulatory bodies
Dr. Peacock is an environmental scientist specializing in microbial ecology. He works with food manufacturers on emerging applications using molecular methods to minimize brand risk - confirming ingredient safety and quality, ensuring safe product, improving EMP corrective action plans based on pathogen detection and verification, and more.
Contact Dr. Aaron Peacock today for more information on this breakthrough work and new ways to stay proactive in mitigating brand risk for food processors.
The 5th Annual Food Safety Consortium conference is a summit of Food Safety and Quality Assurance (FSQA) industry experts and government officials. The agenda is comprised of panel discussions, individual presentations, "Ask The Experts" discussion groups, workshops and training programs running concurrently, coupled with overarching plenary sessions paired with a table-top exhibition. This is an event focused on food safety education and networking providing attendees best practices and new technology solutions to today's food safety challenges. [2017 Food Safety Consortium website]