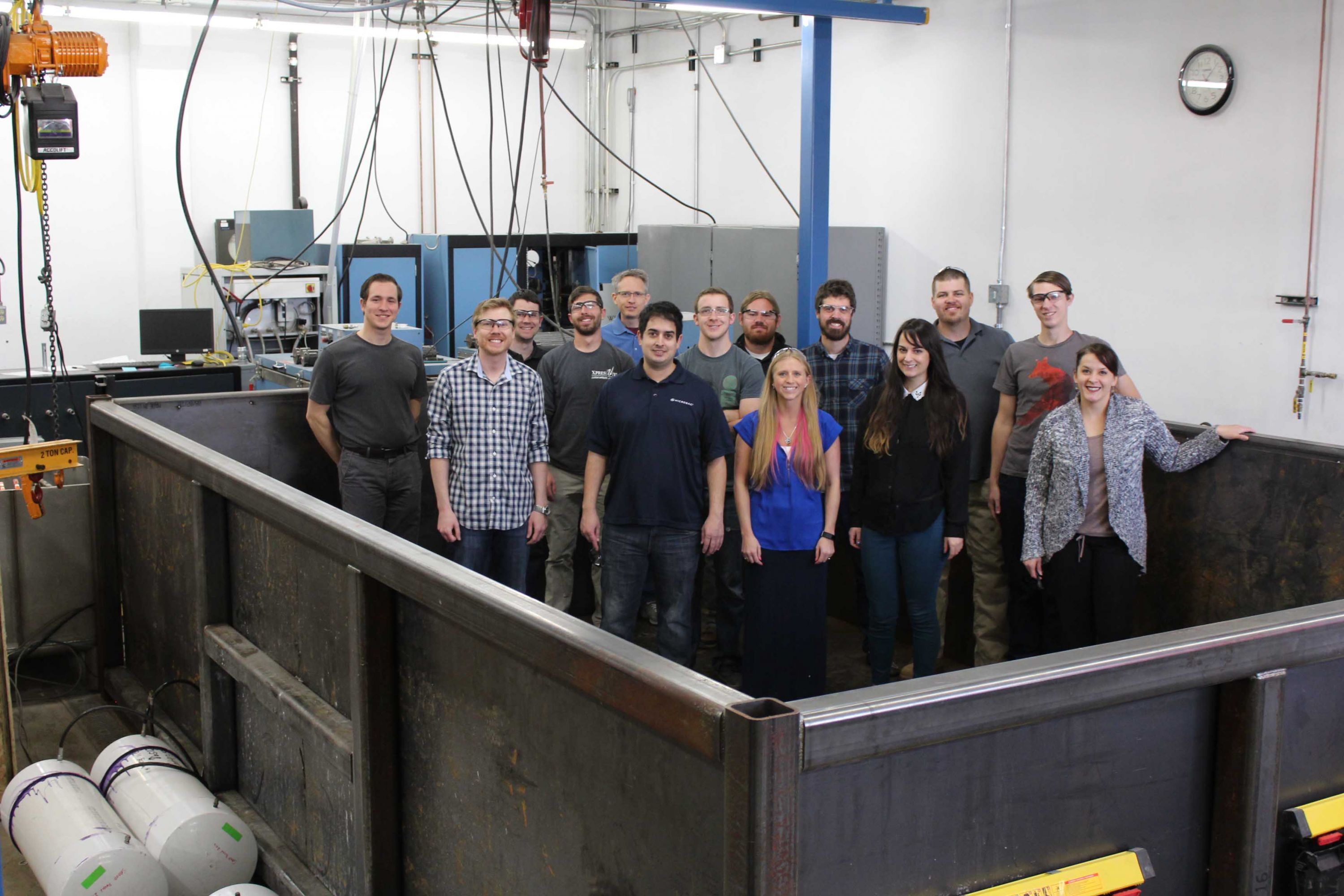 Microbac's testing laboratory in Boulder Colorado announces bigger than ever news with bigger than ever bath capacity to test up to 48" diameter polymer pipe.
The Boulder lab team serves all pipe manufacturers for conformance and development testing across a wide range of new product offerings of polymer and composite pipe, suitable for water management and supply of potable water. Our customers range from major EPC contractors to municipal water management entities seeking to refurbish decaying infrastructure.
Manufacturers count on our ISO Accredited laboratory to ensure their products meet the requirements of ASTM, AWWA, PPI and standards or specifications from many other industry organizations. Our controlled laboratory environment allows for extreme pressure testing at specified temperatures and for any duration with digitally documented results. Microbac provides internationally recognized and legally defensible verification of product integrity and performance.
Sustained Pressure: ASTM D1598
Rapid Burst: ASTM D1599
Cyclic Pressurization: ASTM F1674
Test Temperatures: 22C - 80C
This heated "Super Bath" is 18 x 12 feet and 54 inches deep. The Super Bath's capacity qualifies Microbac as one of the only 3rd party laboratory partners in the country, or globally, equipped to serve the growing and diverse testing demands of the industrial polymer pipe market.
This offering ensures that Microbac can deliver independent test results to customers with large-diameter pipe needs, while providing exceptional service and responsiveness. It also offers the opportunity to test several mid-sized sample sets simultaneously, providing better throughput capacity. For more information or to research testing options, contact Larry Drake at720.406.4800.