Lead in School Drinking Water
Lead in School Drinking Water
What's being done to keep the water clean for our kids?
Apart from packing their lunches, walking them to the bus stop and volunteering for the school dance – parents perform a seemingly endless number of tasks on a daily basis to improve their child's life and ensure both their safety and happiness. And we can bet that in-between daycare and soccer practice, they don't have a single second left to spare. So, when it comes to the safety of their kid's school drinking water, parents (and community leaders) can leave the worrying to us.
Where's the Danger?
Lead in drinking water is a hot topic – and over the past few years, concerns regarding its presence in schools have made their way into headlines across the country.
Because of this, the EPA has begun enforcing strict regulations that require schools to test drinking water for lead. And while 24 states plus the District of Columbia have programs to conduct testing for lead, only seven of those 24 require the testing – the other 17, according to Microbac testing specialists, participate voluntarily.
"Currently, about half the states in the US require or strongly encourage schools to test for lead in their drinking water supplies," explained Microbac Specialist Ron Warila.
"… There are still many states that do not require testing," Warilla continued. "But some schools have taken the opportunity to do testing before it's mandated in their location. For example, we've done some testing in Massachusetts, Virginia, New York and Maryland for a number of schools. It's not required at this point, but it was strongly recommended… "
"It's obviously beneficial for the students, parents and the staff to know that their water is safe. And it's something that I think the EPA is going to put more pressure on the states to enforce."
Warila has been in the industry for roughly 30 years. And this isn't the first time in his extensive career that he's seen water safety addressed. In 1988, Congress required states to come up with a plan for eliminating lead in schools and day-care centers.
What's Being Done?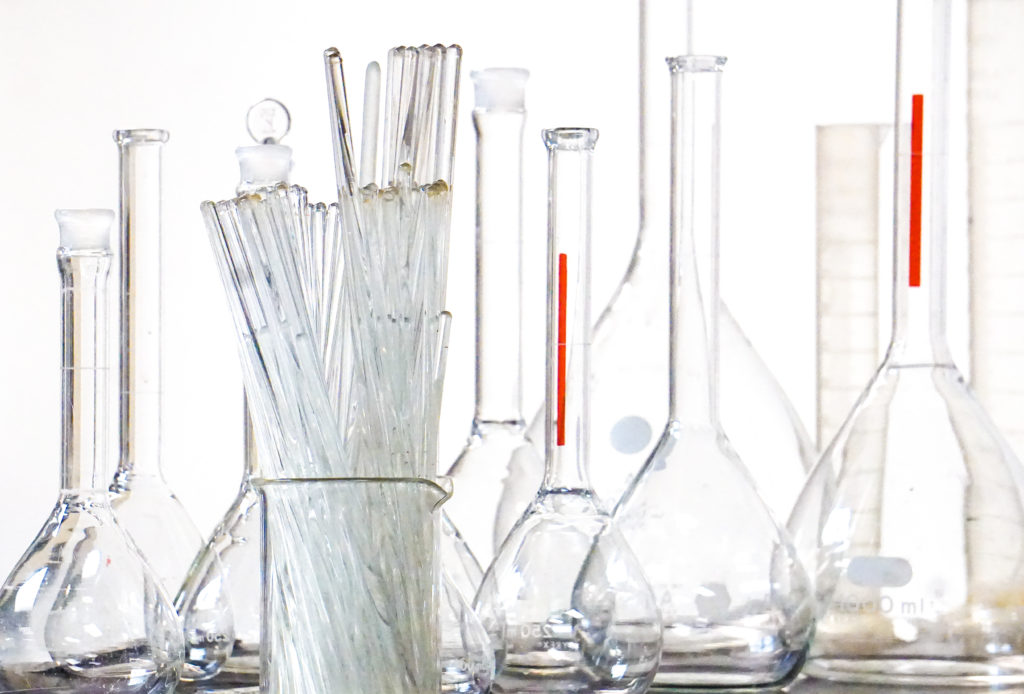 Unfortunately, a federal appeals court struck it down on the grounds that it violated the 10th Amendment. After this, the topic seemingly took a backseat until 2014, when the Flint water crisis brought it back into the public eye.
Now, it seems that the urgency for safe water in schools is back and here to stay. And while we are unsure as to what states will require testing in the future, we are confident that the urgency will only continue to grow and when it does, Microbac is fully equipped to handle your school's testing needs.
"Microbac has been doing lead testing in drinking water for many, many years," explained Warila. "And between our expertise and our equipment, we're prepared to meet the school's needs."
According to Warilla, our ability to handle large volumes of samples and provide a rapid turnaround time on results really sets us apart. Microbac has state of the art equipment and state of the art ICPMS instruments (this stands for inductively coupled plasma with a mass spectrometer detector) to detect very low levels of lead in water samples.
---
That's the key – detecting the lowest possible traces of lead. Why? Because no parent wants lead (even the smallest amount) in their child's drinking water. And according to studies conducted by the Journal of the American Heart Association, lead causes high blood pressure, irreversible nerve damage and can permanently damage the brains of children.
---
It is for these reasons that specialists believe required lead testing in school drinking water will only continue to spread– and when it does, Microbac is prepared to handle your drinking water samples.
"In our Dayville laboratory, we have two instruments that can run the lead in drinking water sample test," explained Warila. "Two ICPMs instruments that are capable of very rapid analysis of metals samples – about two minutes per sample on average… "
"… Essentially, we're ready. When more states do implement that mandatory testing, we're ready."
As a parent, educator, or decision-maker in your community, you have enough to worry about. Let us do the worrying when it comes to lead in school drinking water. For more information and to request testing for your school's drinking water, contact Microbac Laboratories today.
---
---
This document is not intended to provide scientific or other advice to be used in a specific fact situation and is intended for general information purposes only. While we encourage you to share this document with others, this document or any portion of it may not be quoted, used in or referred to in another publication without our express permission.
All photography by Cara Chancellor