Get to Know The Chief Financial Officer For The Nation's Largest Private Testing Firm – Tamara Grecco
Get to Know The Chief Financial Officer For The Nation's Largest Private Testing Firm – Tamara Grecco
It is rare to find a finance executive with the mental toughness to successfully lead a company. Tamara Grecco, Chief Financial Officer for the nation's largest private testing firm, has used her unique blend of mental toughness, professionalism, and grace to help lead Microbac through the challenges posed by the current pandemic. These characteristics separate her from most in the industry. During her nine years as Microbac's Senior Vice President of Finances, Tamara was instrumental in helping Microbac meet and thrive in the face of a variety of market challenges.All, meet Microbac's first-ever female Chief Financial Officer, Tamara Grecco: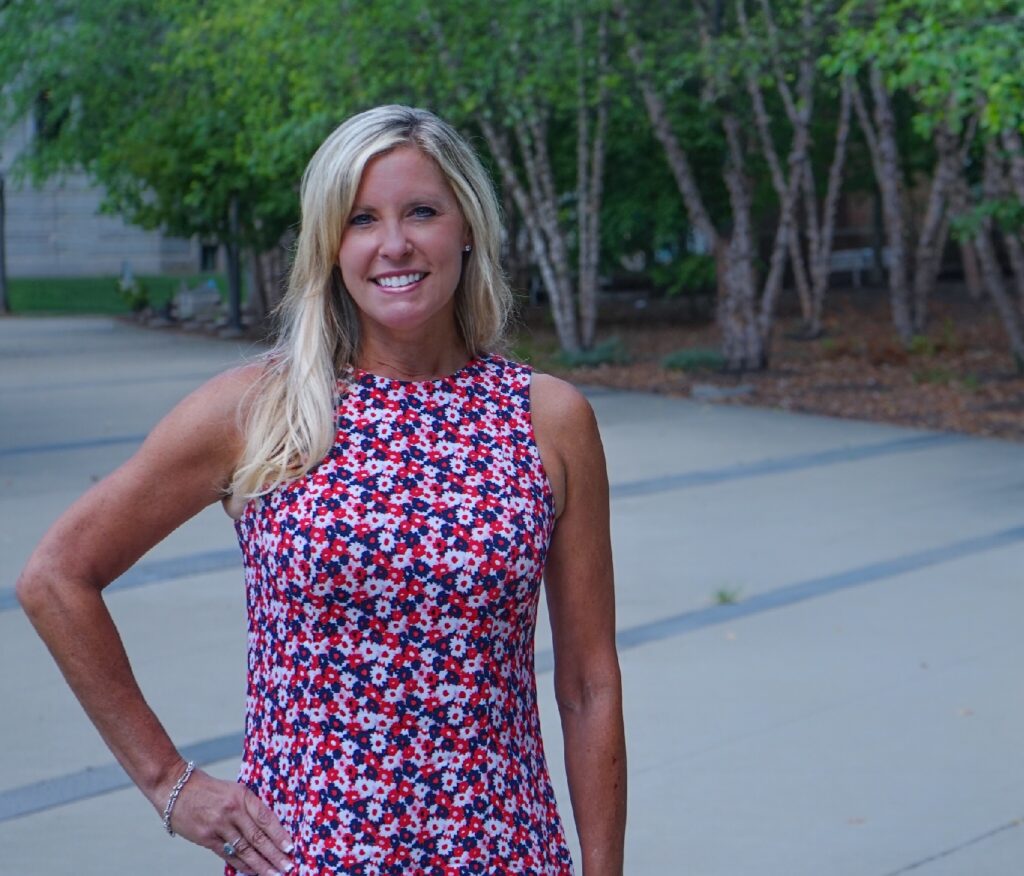 Microbac: In the laboratory industry, we're not just delivering a product; Microbac as a company has a huge impact on people's overall health and well-being. How does that pressure inform your role as CFO?
Tamara: When I joined Microbac 9 years ago, I was not aware of the high-risk nature of our business. I quickly learned quality is of the utmost importance. Having the proper methods in place for the testing procedures, strong controls, and capable leadership are all key.
M: What motivates you?
T: My son motivates me to be the best that I can be. As a single mom for the past 15 years, my career has always been one of my top priorities and he has been my number one supporter. We always strive to do our best every day and share a passion for exercise and healthy living. Currently, my son is in his third year of college, studying in the health care field.
M: As the CFO for the nation's largest private testing firm, you are responsible for an unimaginable amount of extremely sensitive data. What specific roles do you think the finance function in general and the CFO have to play in the goal of keeping everyone's data secure?
T: As finance professionals, my team is accustomed to seeing confidential data. It is second nature not to discuss any of this confidential data that we are exposed to. There are many internal controls in place within the finance department and as a member of Microbac's Senior Executive Team, protecting sensitive data for both our customers and employees is always top of mind.
M: How involved are you in cybersecurity and risk management?
T: Our IT team is constantly on top of managing cybersecurity and risk. I am involved as a member of the senior team in always pushing to do the best that we can do. In addition, we work with our cyber insurer to be sure we have the best in class practices and procedures. I also attend seminars whenever possible to help educate myself on the risks of cybercrimes.
M: Our society has a tendency to perceive individuals in your position as serious or unapproachable. Why is that?
T: It is certainly due to the nature of our work – intensity in our position is critical. My team and I live by deadlines both internal and external.
M: Why is this seriousness necessary?
T: To meet expectations. Without knowing the financial performance of every location on a monthly basis, improvements and corrections cannot be made timely. Compliance with our financial institution is also a critical part of my role at Microbac. Additionally, taxing authorities have little patience for late filings.
M: How does the "off the clock" Tamara Grecco differ from CFO Tamara Grecco?
T: Work hard. Play hard. I am certainly less intense in my personal life. I love to have fun with family and friends, and of course, my dog. I am a huge dog lover. My son and I escape to the beach whenever possible.
M: What attracted you to Microbac Laboratories from the beginning?
T: Honestly, I wanted to continue to work for a privately held company and remain in Pittsburgh. Once you reach a certain level in any profession, job opportunities become less common and more challenging to find. A mutual business partner introduced me to Microbac. Following that introduction, I did my research, interviewed with the owner, Trevor Boyce, and the rest is history.
M: Was entering the scientific industry from your background in real estate difficult, rewarding, or both?
T: Absolutely both. I had little experience in the sciences and it was difficult to understand all of the types of testing methods conducted within Microbac. Honestly, the food testing side of the business was much easier for me to understand. I enjoy learning and with the nature of our business, I usually learn something new every week by working with our laboratory leadership team.
M: How has your relationship with Microbac and the laboratory industry changed over the past few years?
T: My relationship with the Microbac Family has definitely evolved and strengthened over the past several years. I have encountered a lot of changes, and these changes continue to be for the betterment of the company. I am passionate about being a part of a company that is best in class. Over the years, the number of players in the laboratory industry has been greatly reduced; In fact, when I started at Microbac growth through acquisition was the popular strategy – as such, Microbac grew through acquisitions. But once we acquired a number of mom & pop / privately-held laboratories, the focus switched to organic growth.
M: What role do you serve in determining Microbac's greater global impact?
T: The alignment, synergies, and respect among the Senior Executive Team and the laboratory leadership is simply phenomenal. Decisions are made with transparency, open-mindedness, and thoughtfulness regarding the impact on the communities that we serve and protect through our testing services.
M: How does Microbac carry out its mission to better the world, one test at a time?
T: Every decision made takes into account the present and future needs of the organization and the globe. Our employees, customers, potential customers, suppliers, and business partners are our most valued "assets." We are committed to ensuring diversity in the workforce. And our community support coalition "Microbac Givesbac" demonstrates our commitment to the betterment of the world.
M: Women account for roughly 12.6% of CFO positions globally. What contribution do you see women making to CFO positions in general and in your industry, different from men?
T: The CFO role requires a similar path for both women and men: Accounting degree, public accounting experience, CPA license, years of experience. Where I believe the contribution of women lies is in being a role model for young women that want to pursue a career in finance or business. Connecting with those mentors who have achieved these lofty goals can help young women reach those positions themselves.
M: Do you feel Microbac's climate is one that openly fosters and welcomes women into executive positions?
T: I sure do! Our Senior Executive Team is comprised of three women and two men. This reflects a core Microbac value – inclusion and belonging. Outside of the Senior Executive Team, you will see women in positions of leadership across the company.
All photography pictured is by Cara Chancellor.
This document is not intended to provide scientific or other advice to be used in a specific fact situation and is intended for general information purposes only. While we encourage you to share this document or a link to it with others, this document or any portion of it may not be quoted or used in another publication without our express permission.