Validating Your Disinfection Strategy May Be The Best Way to Move Past The COVID-19 Pandemic
Validating Your Disinfection Strategy May Be The Best Way to Move Past The COVID-19 Pandemic
ROBERT BROOKS, Microbac Laboratories' Technical Director of Molecular Biology, is a self-described puzzle solver. As we sat down with him (virtually) to discuss his most recent development, his voice buzzed with excitement and cautious anticipation.
"The work I perform is basically a series of constantly changing puzzles. My job is to solve those puzzles for our clients – that's never been truer than right now."
Now is "the best time to be a molecular biologist," he said. Over the past few months, Brooks and his team of scientists at a specialty research and development laboratory in Oak Ridge, Tennessee have been working to develop a method that will be used to test environmental surfaces for the presence or absence of SARS-CoV-2, the virus responsible for the COVID-19 pandemic.
Their efforts, combined with Microbac's virology team (one of the few in the world certified by the CDC to test disinfectants against the live SARS-CoV-2 virus) made it possible for us to develop this test we hope will profoundly impact public health and make the world a safer place. The scientists believe this test will also bring much needed relief to struggling businesses across the globe.
Mitigating Risk to The Public & Your Business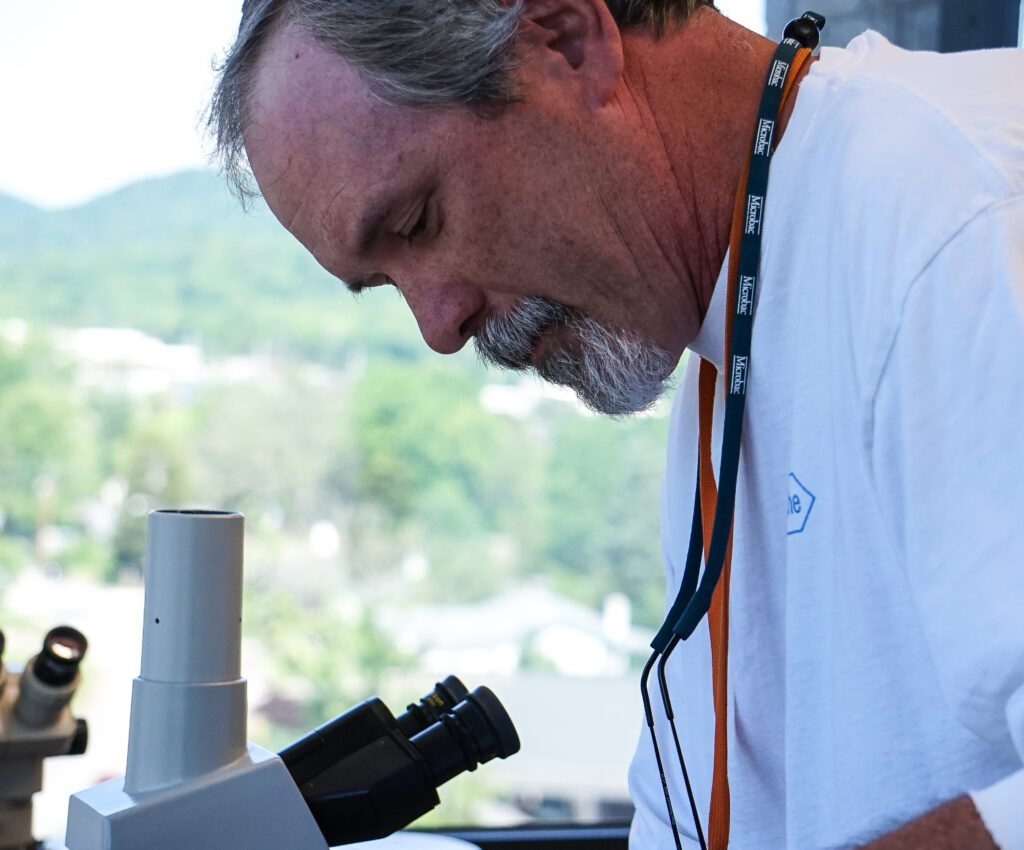 "As businesses begin to reopen, they're going to need a way to monitor for this threat and show the public that they have taken the necessary steps to disinfect their facilities," stated Brooks. "To instill public confidence, businesses need to show they have done their due diligence, that their disinfection efforts are working. That's where we come in.'"
When it comes to building public trust, few things are more important than being able to prove you've taken the steps to keep patrons safe in your facility.
---
The best way to offer proof is with independent validation. Showing you've enlisted in the help of an expert third party to review the effectiveness of your disinfection efforts demonstrates a commitment to keeping staff and customers safe.
---
Brooks and his research & development team have more than 50 years of experience in environmental testing. Combined with the expertise of Microbac's virology team (one of few in the world certified by the CDC to test disinfectants against the live virus) Microbac is now able to offer one of the most trustworthy SARS-CoV-2 surface tests on the market.
Building the Best Test on the Market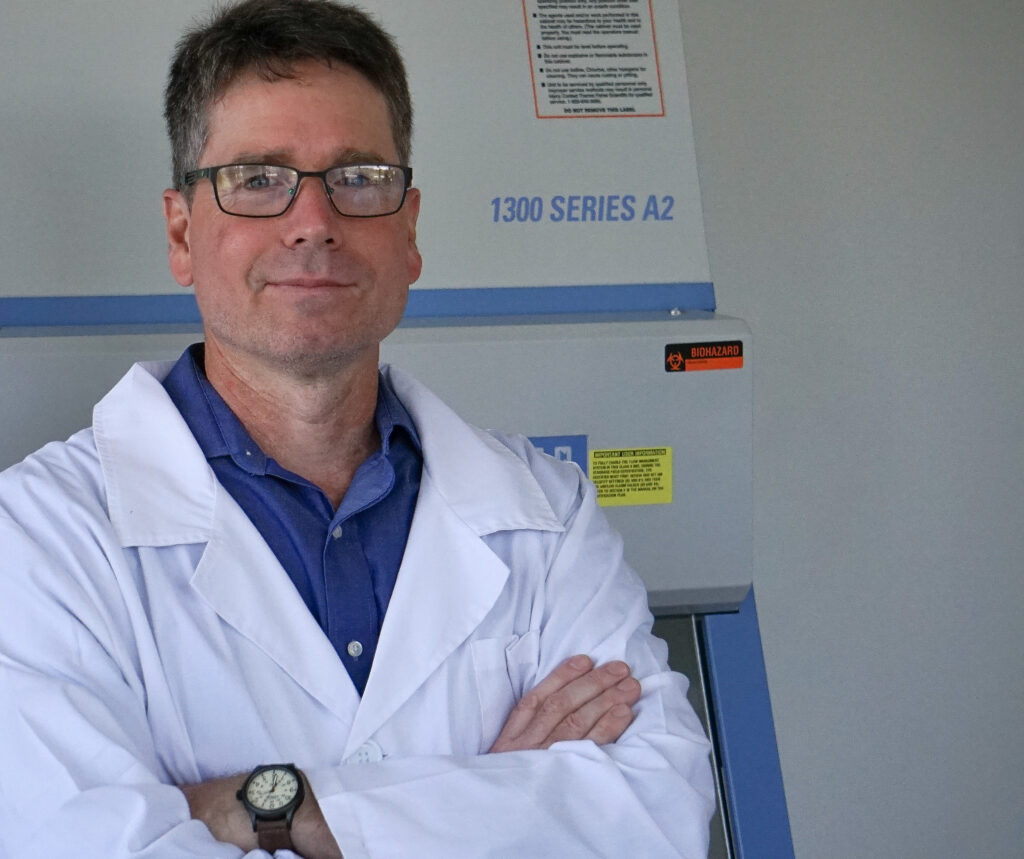 Many of the tests developed for this virus early on, like the CDC method, look specifically at clinical samples (samples from people). The internal controls for those tests are based on the presence of human cells and biomarkers, which are not present in the environment. "When you take a clinical sample from a human potentially infected with COVID-19, the target itself will be present at a much higher concentration than it would be from an environmental sample," he explained.
By leveraging his background in research and development, Brooks was able to take a test originally designed for coronavirus detection in human beings and modify it for environments (physical surfaces) – a feat that will become extremely important to businesses across the nation when given the green light to reopen their doors.
"Businesses are already beginning to reopen and it's going to become more pressing by the day for them to know their disinfection strategies are working," stated Brooks. "To make sure we are offering one of the most trustworthy SARS-CoV-2 Surface testing methods, we added in multiple layers of quality control to this test. Simply put, we're providing increased peace of mind for business owners, employees and customers as we move forward into a post-pandemic world."
Effectively Navigating a Post Pandemic World
As the world grapples with the uncertainty of a public health situation that is changing rapidly, our team at Microbac is honored to be able to spring into action to provide the kind of scientific innovation that informs a safer world. When the SARS-CoV-2 Environmental Surface Test launches on May 7, Brooks and his team may be flooded with samples from across the nation.
The need for this type of testing only increases by the day. With millions of businesses temporarily closed and potentially millions of small businesses on the verge of permanent closure, this test will offer decision makers an increased level of confidence when it comes to their disinfecting programs. An effective disinfectant strategy may be the difference between reopening and permanent closure.
This begs the question, as a business owner or decision maker – when the day comes to reopen, who will you turn to for the critical information you need? Who will you trust to help keep your patrons and employees safe from infection? We asked Brooks what qualities he would look for in a testing laboratory if he were a business owner.
"First, I would want to know the lab's background. Do they have previous experience in environmental or virus testing, or is this all new to them? I would want to turn to a lab that has been doing these types of projects before the COVID-19 pandemic," said Brooks.
"Having somebody who can both deliver and explain the results is a huge differentiating factor. I know many laboratories who will simply give the client a report and say, 'here's your data, here's the bill, have a good day,' because they don't have the background experience or take the time to explain results to their clients in detail."
Put Your Business in The Hands of The Best
Brooks and his colleague, Microbiology Director Aaron Peacock, have 50 years of environmental testing experience between them, with an additional 20 years of experience in the food and life science industries. This level of experience can mean the difference between reopening your doors with increased confidence, and permanent closure down the road.
"We are uniquely qualified because we've dealt with these difficult environmental matrices for many years and have developed methods to counteract the issues associated with them. That's the whole reason we're developing this coronavirus testing method the way we are," said Brooks. "We have a deep knowledge of environmental sampling and we're breaking down each layer for the customer, rather than simply feeding them a result."
His goal is to make sure the end product is the absolute best. As Brooks puts it, "This test was developed to protect not only our staff, but our families, customers and the public in general." He wants to make sure our environments are safe to return to and with a virus we're learning something new about every day, that's going to be an ongoing process. But this test is going to be a key tool in that knowledge arsenal.
---
To find out more about Microbac's SARS-CoV-2 Environmental Surface Testing Kit, tap here. To contact our team of scientists for a quote, tap here. To connect with us on social, tap here. Learn more from Robert Brooks by tapping the video below.
---
---
---
All photography pictured is by Cara Chancellor.


This document is not intended to provide scientific or other advice to be used in a specific fact situation and is intended for general information purposes only.  While we encourage you to share this document or a link to it with others, this document or any portion of it may not be quoted or used in another publication without our express permission.