Measuring Your Wastewater Treatment System with Biochemical Oxygen Demand (BOD) Testing
Measuring Your Wastewater Treatment System with Biochemical Oxygen Demand (BOD) Testing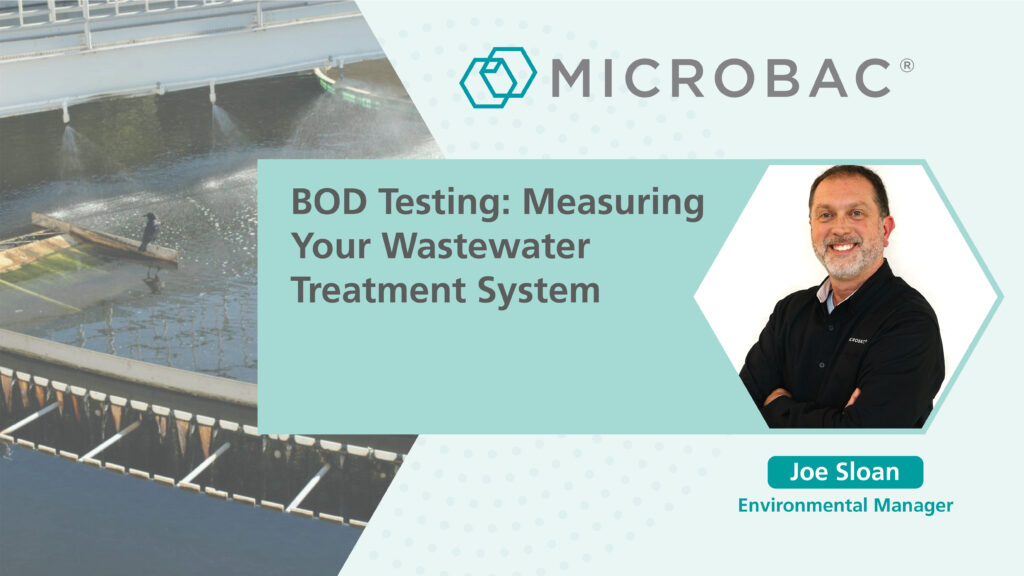 Wastewater, and nearly everything closely associated with it, is viewed with a wary eye by some people. By and large, this consternation is the byproduct of decades of public education campaigns which illuminated how harmful contaminants contained in untreated industrial wastewater can threaten human health and the ecosystem when it is released back into the environment.
No Getting Around It
There's no getting around it. Industrial companies face a tall order in protecting U.S. waters from a deep and widespread pool of organic and inorganic pollutants. Across the nation, wastewater treatment plants, in the face of constant public pressure and stricter regulatory oversight, are largely doing their part to safeguard the quality of this indispensable resource.
According to statistics tabulated by the U.S. Geological Survey, total water use in the United States is estimated at 322 billion gallons per day, with the industrial sector accounting for nearly half of all fresh water withdrawals.
Regulation Bound
Under National Pollutant Discharge Elimination System (NPDES) requirements, licensed facilities are responsible for removing contaminants, many of which are toxic, carcinogenic, and mutagenic, from wastewater before discharging effluent back into the environment. NPDES requirements are monitored and enforced by individual states throughout the U.S.
Many industries are bound by these requisites, including agriculture, oil and gas, food processing, pharmaceutical, pulp and paper, textile manufacturing, mining and quarrying, power (nuclear) plants, construction, marine service, and industrial manufacturing, such as iron and steel plants.
In Bluefield Research's "Opportunities in U.S. Industrial Water: Market Size, Trends, and Forecast, 2018-2022," it was reported that U.S. industry spent $10.2 billion on water management in 2017, encompassing water acquisition, treatment, reuse, and discharge.
Oxygen for Biological Life
Prior to discharging treated water into the environment, wastewater treatment facilities are required to measure Biochemical Oxygen Demand (BOD) to quantify the potential for effluent water to deplete the oxygen in the receiving stream. If not controlled, discharged wastewater can deprive the receiving stream of this oxygen, causing significant harm to fish and other biological life.
BOD measurement involves placing the sample to be tested in specialized BOD bottles containing multiple dilutions of prepared water. A dissolved oxygen (DO) meter is used to measure the initial dissolved oxygen concentration (mg/L) in each bottle by trained analysts. Each bottle is then placed into a dark incubator at 20°C for five days (BOD5) and tested for the amount of dissolved oxygen remaining. The difference in oxygen levels between the first and second reading is the amount of BOD5.
BOD5 is widely recognized as the standard in evaluating the effectiveness of wastewater treatment operations. Some wastewater permits, such as those in the state of Georgia, are raising the bar, requiring facilities to perform long-term BOD which measures oxygen consumption after 60 days or more.
Microbac in Your Corner
Industrial wastewater treatment facilities face a multitude of challenges to protect the quality of water, one of earth's most essential needs for life. With so much at stake, it is critical to have a trusted wastewater treatment management partner like Microbac Laboratories, Inc. in your corner.
Drawing upon decades of experience in nearly every industry and with accredited laboratories across the U.S., we can assist you with sampling programs, operational performance and planning, technological reviews, comprehensive testing, staffing and training, NPDES compliance and more. Contact us to learn about our wastewater services and solutions.