Microbac Food Safety & Shelf Life Expert Featured in USA Today and Yahoo! News
Microbac Food Safety & Shelf Life Expert Featured in USA Today and Yahoo! News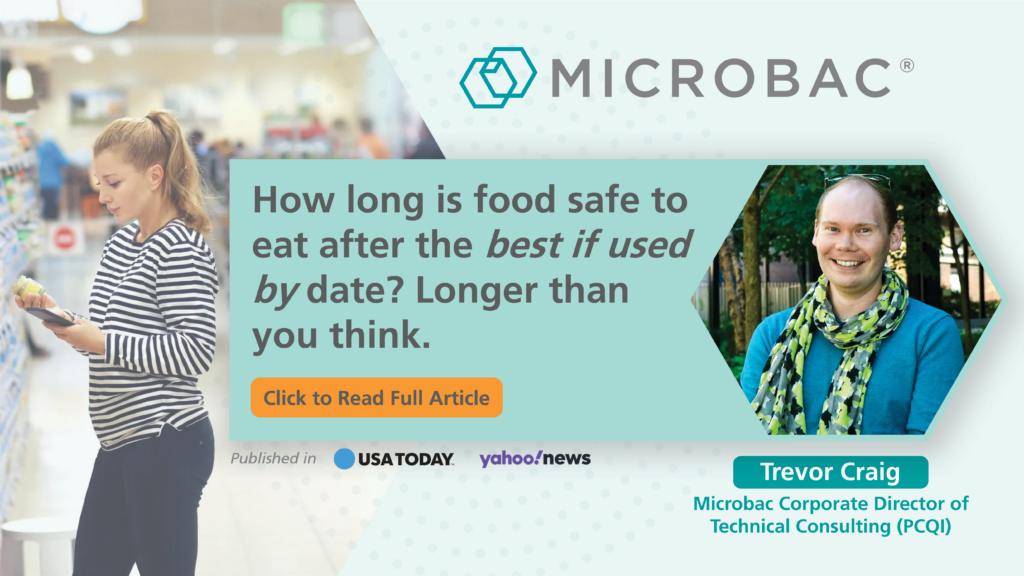 Companies hire a lab like Microbac to run shelf life studies and determine how long their products retain the best look, smell, texture, and taste.

"You want a good reputation," Trevor Craig of Microbac said. "You want the people who eat your products to say it just tastes amazing. … I can't wait to buy more of it."

via USA Today article: How long is food safe to eat after the best if used by date? Longer than you think.
More info on shelf life testing and consulting with Microbac here
Free webinar recording from January 2023 of Microbac and Trevor Craig's Get a Grip on Food Shelf Life & Challenge Studies here
Free replay stream of Food Safety Matters shelf life podcast episode from January 2023 with Microbac's Trevor Craig here
Free registration for Microbac's upcoming monthly webinars here
Free replay of previous Microbac food webinars here
Click here to read full article for free on Yahoo! News written by Katie Wedell of USA Today