Maximizing Time & Money With Laboratory Efficiency
Maximizing Time & Money With Laboratory Efficiency
Successful laboratories typically have two things in common – they are both effective and efficient. Here at Microbac Laboratories, we aim to produce results faster and get it right, the first time. This balance between quality and quantity is the result of innovation, attention to detail and the unmatched leadership of specialists like Amy Hansen.
Optimizing Laboratory Efficiency at Microbac
"I consider this my dream job," stated Microbac Laboratories commodities manager Amy Hansen. "And I plan to continue to help the laboratories be more efficient both in cost, time and efficiency for as long as I can. Hopefully that trickles down to the best possible customer experience with our clients."
What comes to mind when you think about efficiency? Perhaps a new car that can jump from zero to 60 miles per hour in less than two seconds. Or maybe a technology platform that can organize all of your files into one clean interface? Many people associate efficiency with gears and gadgets, but few imagine the face of an inorganic chemist when they conjure images of true efficiency.
Hansen has been honing her craft for more than 30 years. From putting in time at the bench, to research development for internationally renowned companies, managing laboratories across the country, serving as an IDEA chemist and now leading the charge as Microbac's authority on laboratory efficiency — Hansen is somewhat of a secret weapon when it comes to maximizing both customer experience and company resources.
She has not only been instrumental in the way that our scientists test but also in the way that our laboratories get the data from the bench to the customer as she aims to remove human error from the equation.
"Saving time and money has always been my driver," explained Hansen. "When you prioritize efficiency, improved quality of data is the result.You're going away from things that are manually processed, manually entered, manually logged in. With automation you have consistency from analyst to analyst, laboratory to laboratory."
"I am part of a family of two sets of twins, ten months apart. My parents had my brothers and ten months later they had my sister and me. The challenges involved with that ultimately were more than what my mother could handle. She abandoned my father and us four kids," said Amy as she described her difficult but formative childhood. "Our dad kept us for a year and then we went into foster care. I'm not complaining, because I truly believe that going through that taught me to think outside the box, it gave me a thicker skin and forced me to figure out easier, more efficient ways to get things done. I learned to know how to get things done quicker with the same result."
Now, Hansen is a force to be reckoned with in her field. Alongside the Microbac leadership team, she advances the identification and execution of projects to support the strategic sourcing, supply chain and procurement goals of Microbac by ensuring that both value and risk are managed correctly. She takes herself (and her craft) seriously and remind us all that individuals with her vigor and passion are the lifeblood of any successful company.
To learn more about how you and your company can benefit from specialists like Hansen, visit our site, here. For more information on efficiency and our services here at Microbac Laboratories, go here.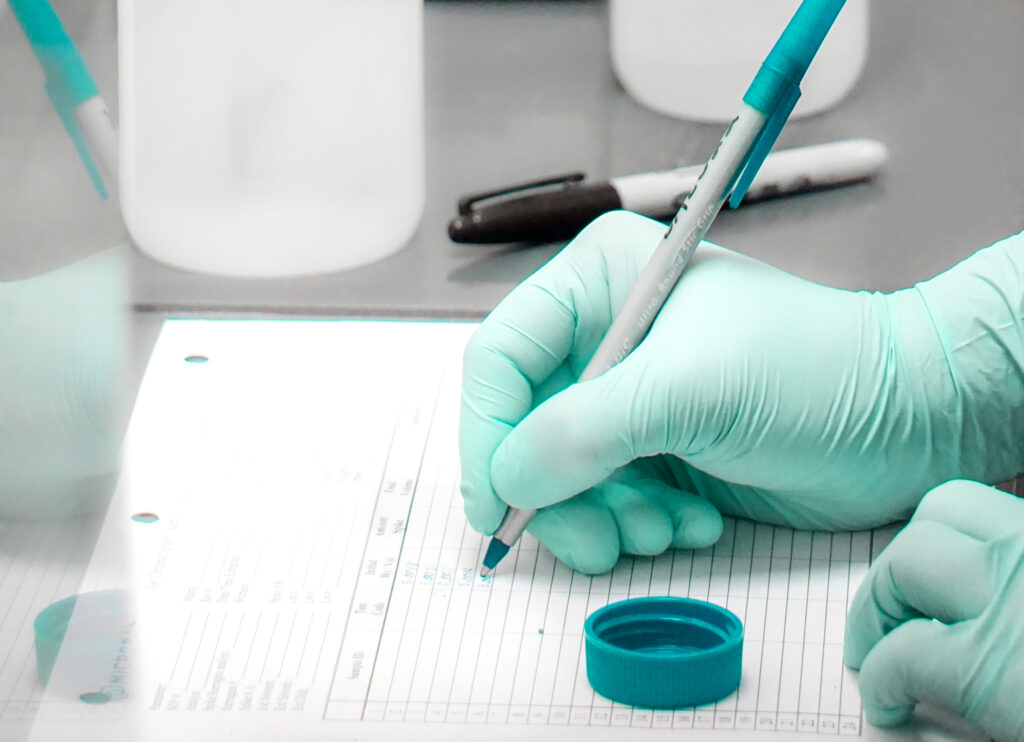 All photography pictured is by Cara Chancellor.
This document is not intended to provide scientific or other advice to be used in a specific fact situation and is intended for general information purposes only. While we encourage you to share this document or a link to it with others, this document or any portion of it may not be quoted or used in another publication without our express permission.