This Lab is Providing Expert Services & Support to Food Manufacturers During the COVID-19 Pandemic:
This Lab is Providing Expert Services & Support to Food Manufacturers During the COVID-19 Pandemic:
From World Wars to the Great Depression, U.S. food manufacturers and processors have weathered extraordinary periods — marked by uncertainty, hardship, and turmoil — to feed a reeling nation searching for a sense of security in an unsure world.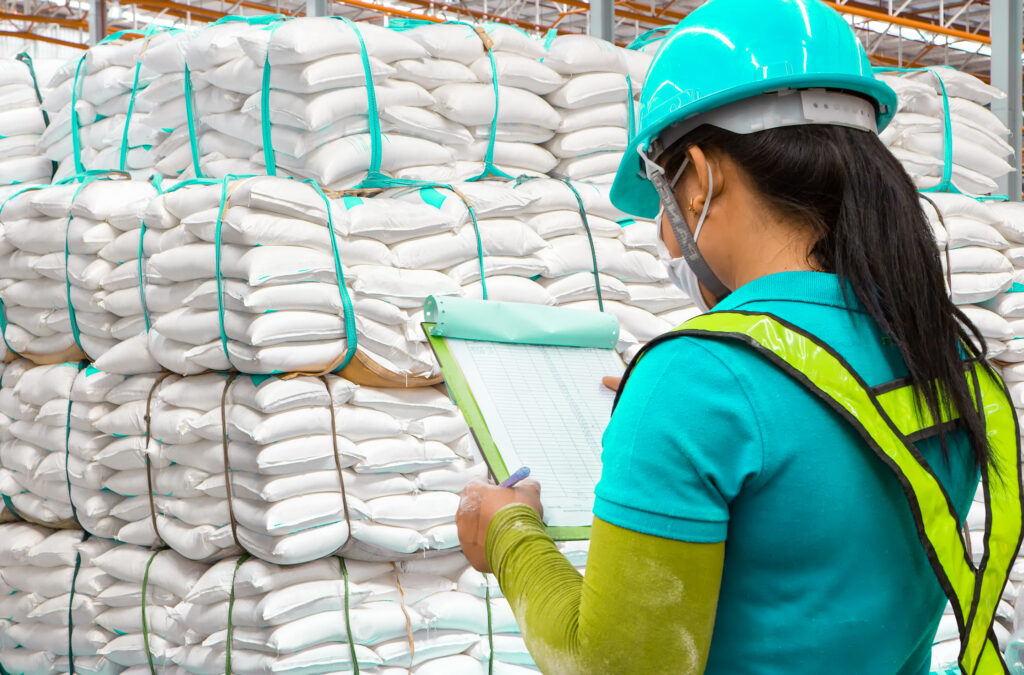 As one of the country's most regulated business sectors, the U.S. food industry has compulsory preparedness plans in place to address potential disruptions, both major and minuscule, in the nation's highly complex and vaunted food supply chain.
Beginning in the early 2000s, public health authorities worldwide expressed concerns about possible ramifications of a large influenza pandemic on society, prompting scores of food companies to incorporate appropriate response measures and mechanisms into their safety programs.
Nothing could sufficiently prepare the food industry and other essential U.S. businesses for the devastating impact and sweeping scope of an infectious disease caused by a newly discovered coronavirus, SARS-CoV-2.
Disquieting Times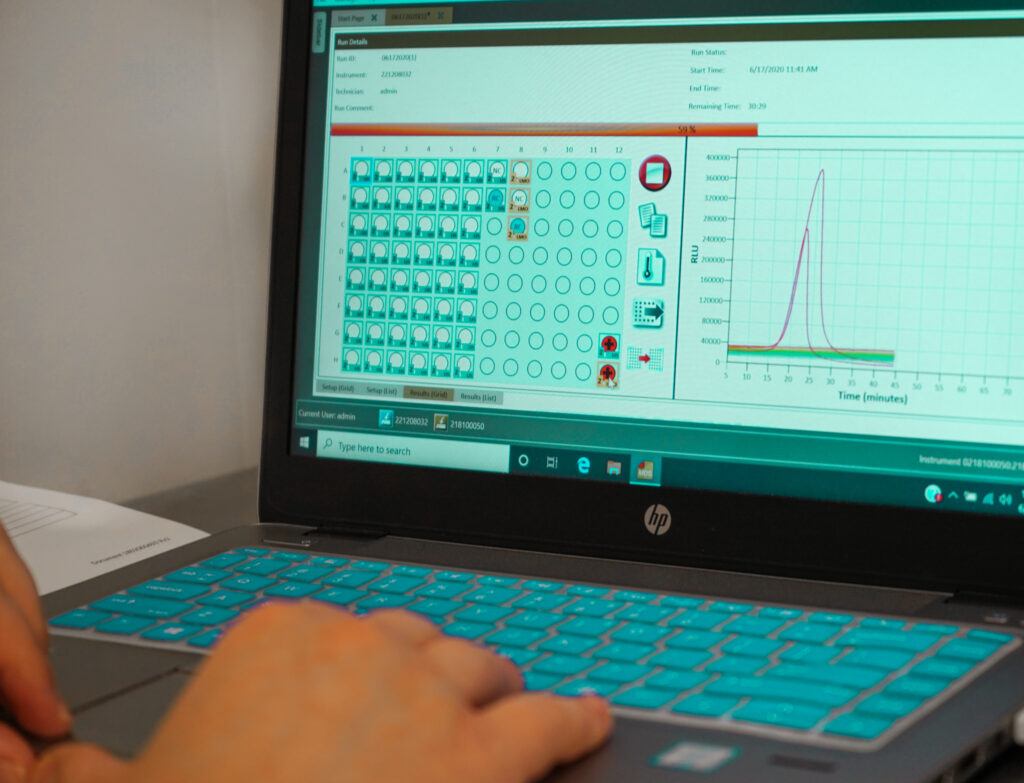 It is commonly said that food is one of society's most essential commodities; without it, life as we know it would cease to exist on earth. The truth of this statement was borne out a few days after the World Health Organization (WHO), a specialized agency of the United Nations responsible for international public health, declared the coronavirus (COVID-19) outbreak a global pandemic in early March.
In response to mandated business closings, school shutterings, lockdowns, and stay-at-home orders by state, local and territorial governments, people descended upon the nation's grocery stores in droves to stock up on perishable and non-perishable food items. In the days and weeks to come, disquieting video footage of masked and socially distanced consumers waiting outside of packed food stores in terminally long lines became constant fixtures on newscasts.
Eyeing the sea of humanity around them, it was not unusual for exasperated line dwellers to joke cryptically that they went to sleep the night before only to awaken in the morning to find themselves immersed in the middle of a dark, apocalyptic movie.
Rapid Response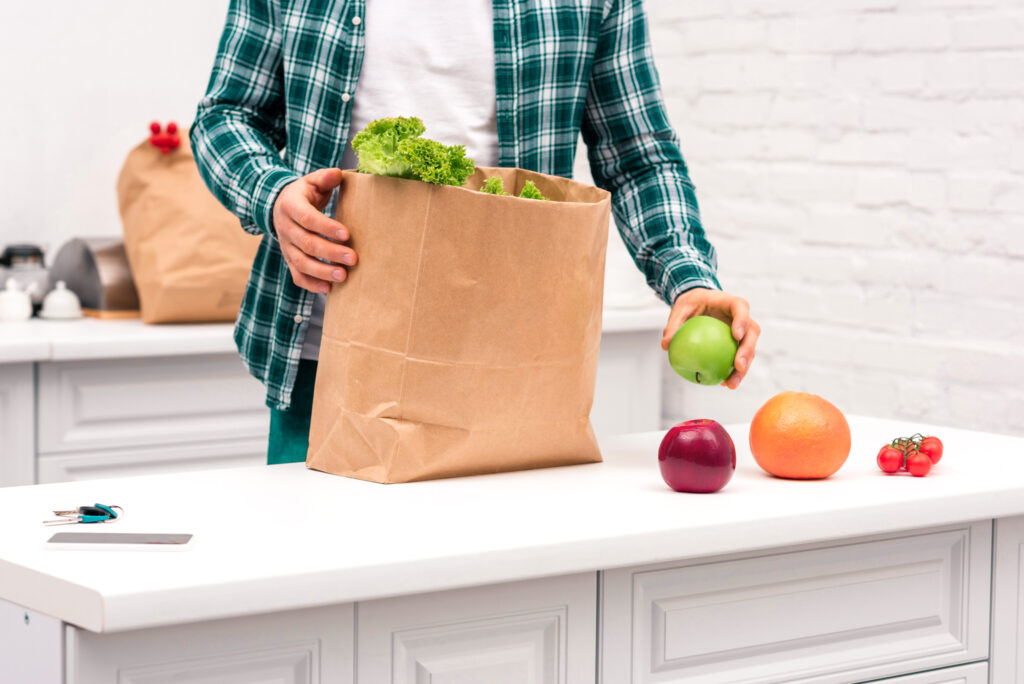 In the ensuing weeks and months after the COVID-19 outbreak in the U.S., government regulators and food industry stakeholders worked overtime to assure the public that the food supply chain was fundamentally strong. The United States Department of Agriculture (USDA), however, stated that grocery stores nationwide would most likely experience meat and poultry shortages due to voluntary plant shutdowns precipitated by high COVID-19 infection rates among tested plant workers.
To alleviate rampant consumer concerns regarding the contamination of food by the virus, leading public health agencies, including the Centers for Disease Control and Prevention (CDC), stressed that while the science surrounding COVID-19 was incomplete, there was no evidence that food was a route of transmission.
Across the food industry, manufacturers and processors were tasked with implementing a number of recommended measures and strategies on the run to protect the health of essential frontline workers and minimize the spread of the coronavirus in the processing environment. Chief among the recommendations, policies and procedures were:
Conduct temperature screenings each time employees or visitors enter the plant facility.
Require that all workers routinely wear cotton face masks, face coverings, or disposable masks in order to reduce spread of the virus, along with the standard personal protective equipment (PPE) that is needed to perform regular job duties.
Require and allow workers sufficient time to wash their hands frequently, including at arrival and departure from workplace, before and after using the restroom, before eating and drinking, and after touching surfaces that may be contaminated.
Implement distancing measures in the facility, including operational changes that allow for workers' physical distancing of six (6) feet.
Install partitions of a smooth, non-porous, durable, and easy-to-clean material, such as plexiglass or stretched plastic, on a suitable frame to provide barrier protection between workers where physical distancing of six (6) feet cannot be consistently maintained.
Utilize EPA-registered sanitizer products in cleaning and sanitizing practices.
Provide information in languages understood by workers and prominently post instructions and reminders about illness symptoms, handwashing and hygiene etiquette, and remind them to report if they are feeling ill.
Designate an area for isolating workers who show symptoms of COVID-19 infection, such as a wellness area, isolated first aid station, or other areas where access can be restricted.
Institute a process for workers to report COVID-19 symptoms and other hazards in the workplace.
Ensure facilities are adequately ventilated, and use air filters in systems where feasible.
Above and Beyond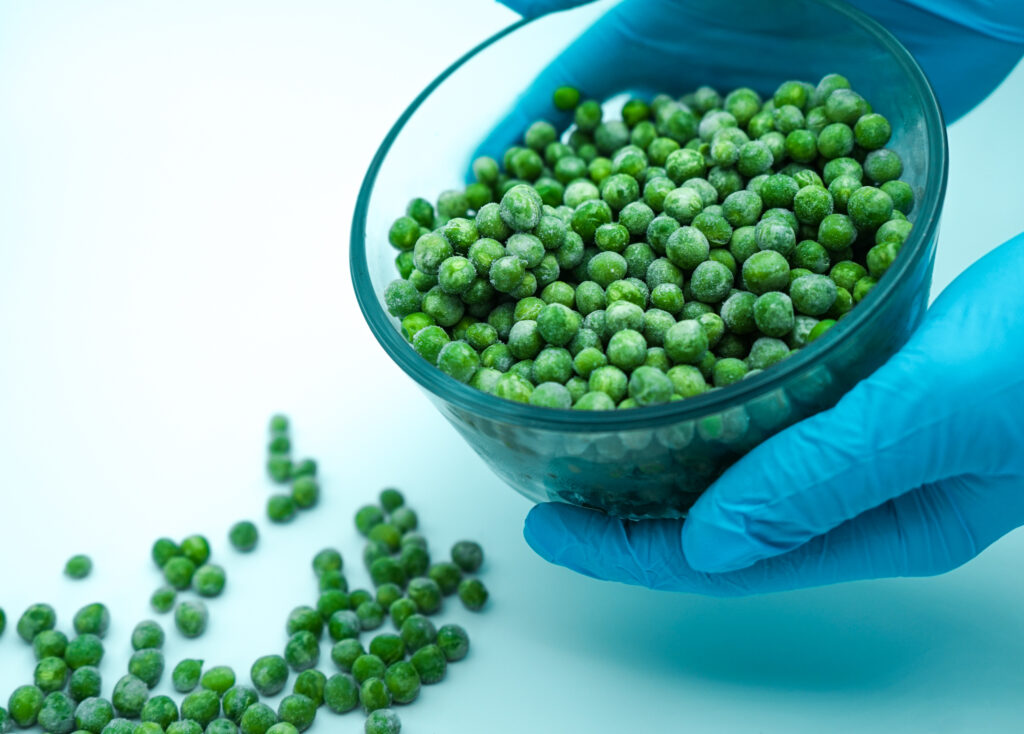 While food processors and manufacturers were hard at work addressing the arduous operational and organizational challenges necessitated by the historic COVID-19 pandemic, they knew they could turn to a cadre of trusted partners, like Microbac Laboratories, to go above and beyond to assist them every step of the way.
With the COVID-19 pandemic crisis at its height this past spring, Microbac, with ISO 17025 accredited laboratories across the country, assessed its operational readiness and took appropriate measures, grounded in a singular mission, to keep its business doors open for the company's valued customers and the surrounding community.
"Aside from a few operational adjustments that we needed to make based on personnel capacity, we were able to remain fully functional to meet our customer's needs during that critical time," says Bradley Nelson, Director of Microbac's Warrendale / Erie, PA, laboratory.
Recognizing the importance of having adequate supplies on hand to meet testing demands, the laboratory proactively ordered testing supplies, such as petri dishes, reagents and media, in bulk. At the same time, they engaged their customers at every possible turn to anticipate, understand and fulfill their pandemic related needs.
Nelson notes that while this commitment required "making some creative adjustments on the fly," the entire Mircrobac team — from sales representatives to field service employees – were willing to make whatever sacrifices were necessary to help their customers deliver safe and quality foods to the marketplace.
Cathy Swackhammer, a Field Service Manager at Microbac, offers a descriptive example of this "whatever it takes" attitude: "To accommodate a number of ice cream customers during the pandemic, we've been performing environmental swabbing after normal business hours at their facilities.
"In doing so, our field service technicians, under new pandemic requirements at these facilities, must get their temperatures checked multiple times and fill out questionnaires at multiple locations to gain entry inside the plants. At the end of a long day, this can be tiring for our team members, but we accept that this is part of the new normal in the food industry right now."
As a result of the COVID-19 pandemic, which literally turned most of the world upside down virtually overnight, Nelson, who joined Microbac Laboratories two years ago as an operations manager, says "Everything in the entire world is changing and our job as a company is to adapt to that."
Business Hallmark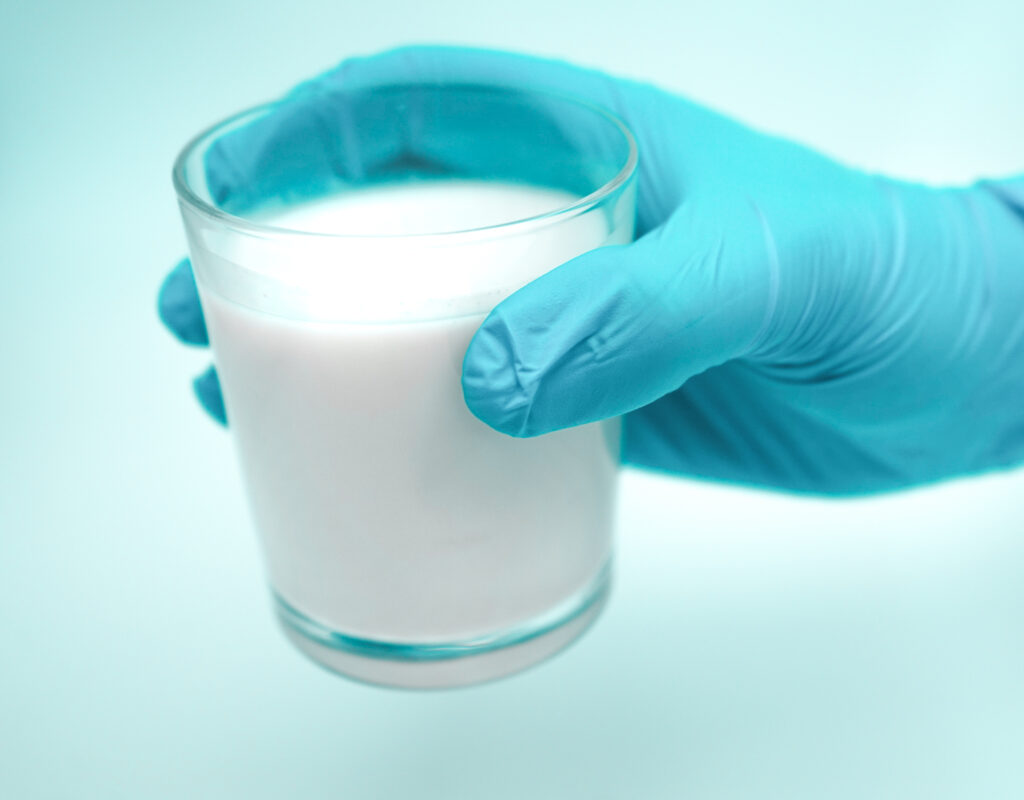 Adapting to change has long been a hallmark at Microbac, which was founded in Pittsburgh, PA, in 1969. The privately-held company, under the direction of Chief Executive Officer and Chairman Trevor Boyce, has evolved into a diverse independent testing and measurement firm, serving clients in the food, environmental and life science markets.
During the early days of the pandemic, Boyce — in a letter to Microbac customers – pledged that the company would expend the necessary resources to help its valued clientele "navigate through these challenging circumstances with your safety and confidence in us at the forefront of everything we do."
Microbac, in keeping with this promise, has instituted a number of programs and services, including the launch of its SARS-CoV-2 Environmental Surface Test, a groundbreaking tool in the fight against coronavirus. The novel tool contains all the needed supplies and utensils for users to collect surface samples and safely ship them for confidential processing. Typically, results are ready in two to three days and expedited results for urgent situations are available. The test was developed in conjunction with Microbac's virology facility in Sterling, VA, which is one of few labs in the country that are CDC-approved to cultivate and test virucidal efficacy on live SARS-CoV-2 virus.
Last month, Microbac announced the availability of wastewater testing services for SARS-CoV-2, making it the largest independent laboratory network in the United States to offer this service. As the nation grapples with a surge in new coronavirus infections, wastewater testing provides communities with a tool to measure whether the viral load is increasing or decreasing, and whether more stringent measures for mitigating the spread of the virus are required.
"The potential impact of a tool like this to help us understand the level of SARS-CoV-2 infection in a community is immeasurable," says Aaron Peacock, Director of Molecular Biology at Microbac. "It may not be the most glamorous type of testing we do, but the information it affords is incredibly valuable."
Companies reopening from a COVID-19 plant shutdown can gain valuable and helpful advice in Microbac's newly available guide. Shuttered premises possess an increased risk of the presence of contaminants, making them more prone to outbreaks. To assist companies during this difficult time, Microbac has compiled a list of the top 10 pathogens and contaminants that operations should be aware of during the reopening process.
The easy-to-use guide, which was developed by the testing organization's training specialists, details the top 10 pathogens and contaminants of concern, including SARS-CoV-2, Legionella, Salmonella and Listeria, specific locations where each can commonly be found in facilities, and ways in which Microbac can assist companies if actual contamination concerns exist.
American Fabric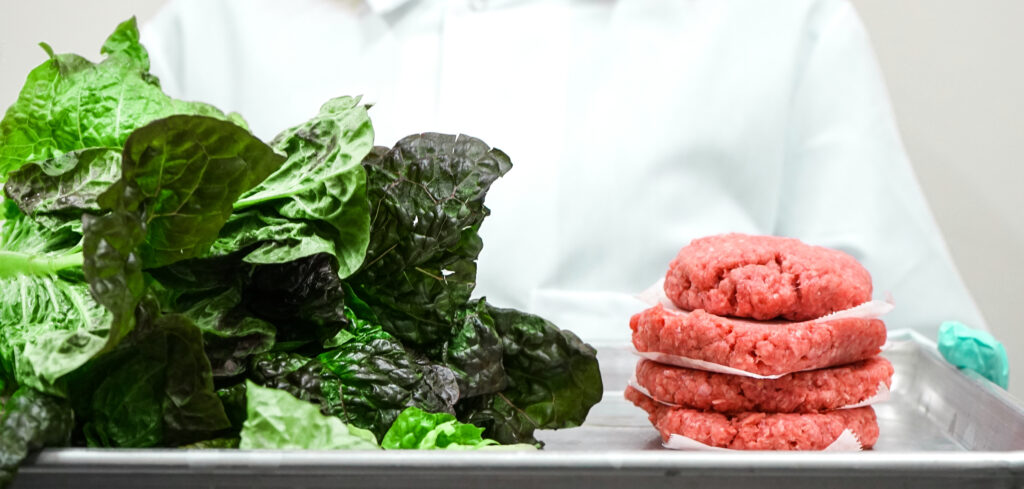 The COVID-19 pandemic, which is expected to claim over 200,000 lives in the U.S. alone by the end of the year, has torn nearly every fiber of the American fabric. Through "one test at a time," and a dedicated commitment to technical excellence, Microbac is providing expert services and support to help some of the nation's most essential businesses to rebuild and rebound in a drastically changed world.