Cyclospora: From Obscurity to a Microorganism of Major Concern
Cyclospora: From Obscurity to a Microorganism of Major Concern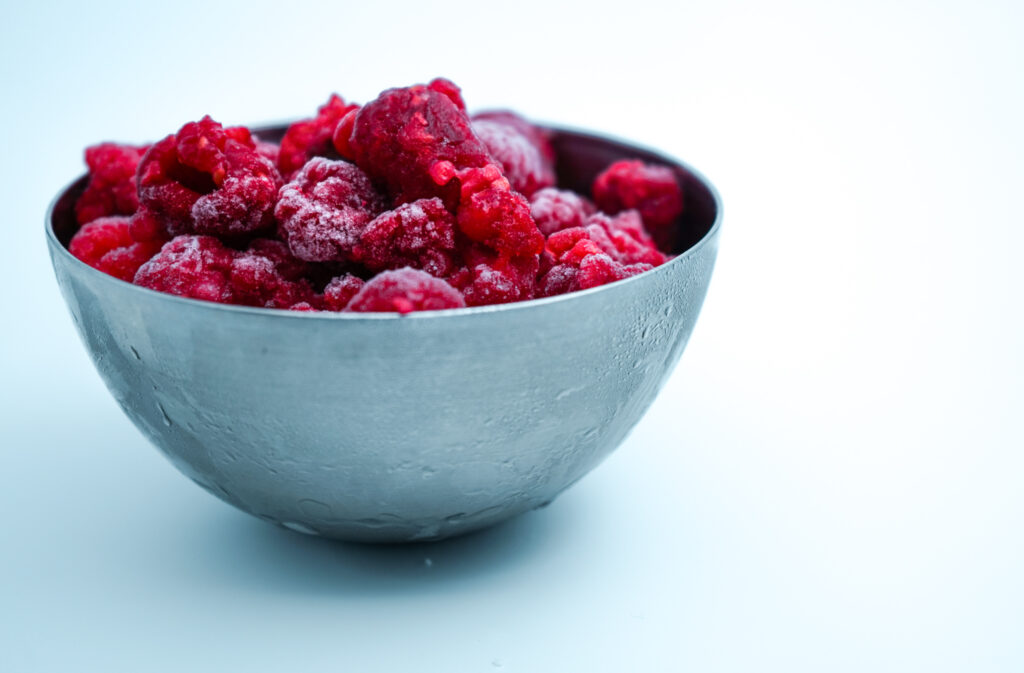 From obscurity, Cyclospora cayetanensis, a single-celled parasite that is too small to be seen by the unaided human eye, has steadily morphed into a microorganism of major concern in fresh produce.
Cyclospora cayetanensis, a coccidian parasite that is closely related to and often confused with Cryptosporidia, was identified as an emerging pathogen in the late 1970s.1 The first cases of infection, which were associated with fresh (raw) produce, were reported in tropical and subtropical regions of the world (e.g., Haiti, Guatemala, Peru, and Nepal) where infections are endemic. Research studies indicate that humans are the only known hosts of this parasite.
Cyclospora is transmitted when individuals consume any food or water that has come in contact with contaminated feces in the environment. Infected people shed unsporulated Cyclospora cayetanensis oocysts in their stool. Immature oocysts usually require at least 1–2 weeks under favorable laboratory conditions to sporulate and become infective.2 The infectious dose for Cyclospora, however, is unknown. 1
Symptoms commonly associated with the infection, according to the Centers for Disease Control and Prevention (CDC), include frequent bouts of watery diarrhea, fatigue, weight loss, nausea, loss of appetite, abdominal cramping and muscle aches. The CDC states that symptoms may begin an average of seven days after infection.
While the infection is usually not life-threatening, Cyclospora has been associated with a variety of chronic complications such as Guillain-Barre syndrome, reactive arthritis or Reiter's syndrome, biliary disease, and acalculous cholecystitis. 3
Since Cyclospora infections tend to respond to the appropriate treatment (i.e., antibiotics), serious complications are more likely to occur in people who are not treated or not treated promptly. Extraintestinal infection also appears to occur more commonly in individuals with a compromised immune system.4
Cyclospora
in the National Spotlight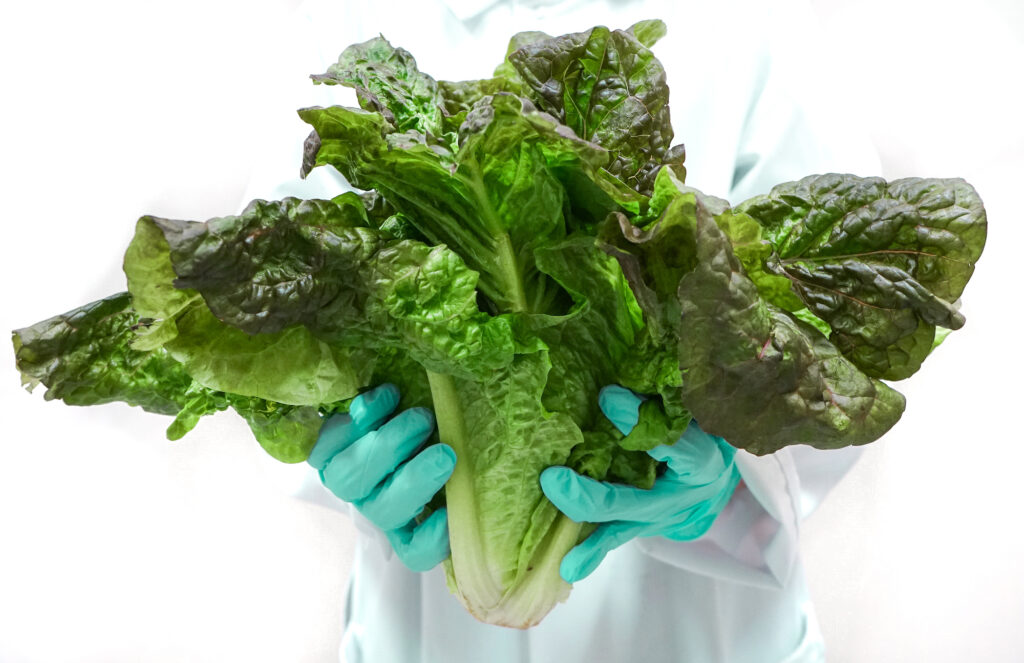 Throughout the 1990s, the U.S. saw an increase in Cyclospora outbreaks which were linked to a broad range of imported produce, including basil, lettuce, cilantro, mesclun, snow peas and raspberries.
Two highly publicized and scrutinized multistate outbreaks occurred in the spring of 1996 and 1997.5 Guatemalan raspberries were eventually implicated in both outbreaks following extensive investigations by public health authorities. A consortium of scientists and investigators later postulated that the exposure of Guatemalan field workers to contaminated irrigation water was, in all probability, the principal source of the bookend outbreaks.
By the end of the decade, cyclosporiasis was designated as a nationally notifiable disease by the CDC. The growing national spotlight on Cyclospora in the public sphere was instrumental in spurring collaborative efforts to better understand the biology and epidemiology of the elusive organism. Moreover, it raised the ante on regulators and industry stakeholders to develop effective prevention and control measures to better ensure the safety of fresh produce.
Historical Rundown of
Cyclospora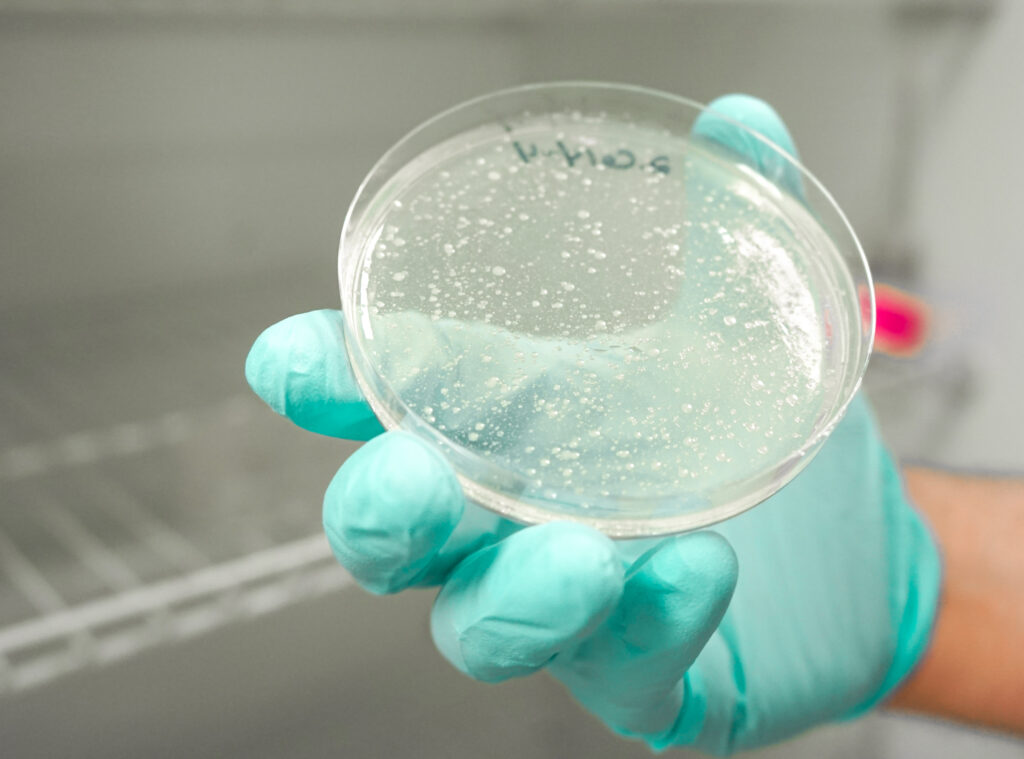 Since 2000, the CDC, in partnership with local, state, and territorial public health departments, has collected, analyzed, and disseminated Cyclospora data through the National Notifiable Diseases Surveillance System (NNDSS). Cyclosporiasis cases are reported year-round in the U.S., but are most common in spring and summer months, beginning in May. The following section encapsulates CDC findings over the past two decades: 6
From 2000 to 2017, about 39 reported foodborne outbreaks of cyclosporiasis occurred in the United States with a total case count of 1,730. In three calendar years – 2003, 2007 and 2010 – no outbreaks were reported nationwide. Overall, a median of two outbreaks were reported per year, with a median of 19 cases per outbreak (range, 3 to 582 cases). A food vehicle of infection was identified (or suspected) for 17 of the 39 outbreaks.
In 2018, reported occurrences of cyclosporiasis totaled 2,299 cases, according to CDC statistics. The year was marked by two major outbreaks:
---
511 laboratory-confirmed cases of Cyclospora infection were found in people from 15 states and New York City who reported consuming a variety of salads from McDonald's restaurants located in the Midwest. Twenty-four people were hospitalized; no deaths were reported. Epidemiologic and traceback evidence indicated that salads purchased from McDonald's restaurants were one likely source of this outbreak. In July, the FDA completed its final analysis of an unused package of romaine lettuce and carrot mix distributed to McDonald's by a Fresh Express processor in Streamwood, IL, a northwest suburb of Chicago. The analysis confirmed the presence of Cyclospora in that sample.
250 laboratory-confirmed cases of Cyclospora infection were found in individuals from four states who reported consuming pre-packaged Del Monte Fresh Produce vegetable trays containing broccoli, cauliflower, carrots and dill dip. Eight people were hospitalized, no deaths were reported. Epidemiologic evidence indicated that the Del Monte Fresh Produce vegetable trays were the likely vehicle of this outbreak. The FDA, however, could not determine if an individual component of the vegetable trays was the likely vehicle of infection. Ultimately, the investigation did not identify a single source or potential point of contamination for any of the items that comprised the recalled vegetable trays.
---
The number of Cyclospora infections increased slightly to 2,408 laboratory-confirmed cases in 2019. Multiple outbreaks of cyclosporiasis were identified and found to be linked to different produce items. At least 144 people were hospitalized; no deaths were reported. Approximately 10% of the confirmed illnesses were associated with a multistate outbreak of Cyclospora infections linked to fresh basil that was exported by Siga Logistics de RL de CV located in Morelos, Mexico.
As of July 2020, nearly 800 laboratory-confirmed cases of cyclosporiasis were reported to CDC by 28 states. A large majority of those affected reported eating bagged salad mix in 13 states (Georgia, Illinois, Iowa, Kansas, Massachusetts, Minnesota, Missouri, Nebraska, North Dakota, Ohio, Pennsylvania, South Dakota and Wisconsin) prior to becoming ill. Thus far, 49 hospitalizations and no deaths have been reported in this ongoing investigation.
The FDA, at great length, has credited critical advances in diagnostic and detection methods for the rise in reported Cyclospora cases across the country.
First Line of Defense Against A
Cyclospora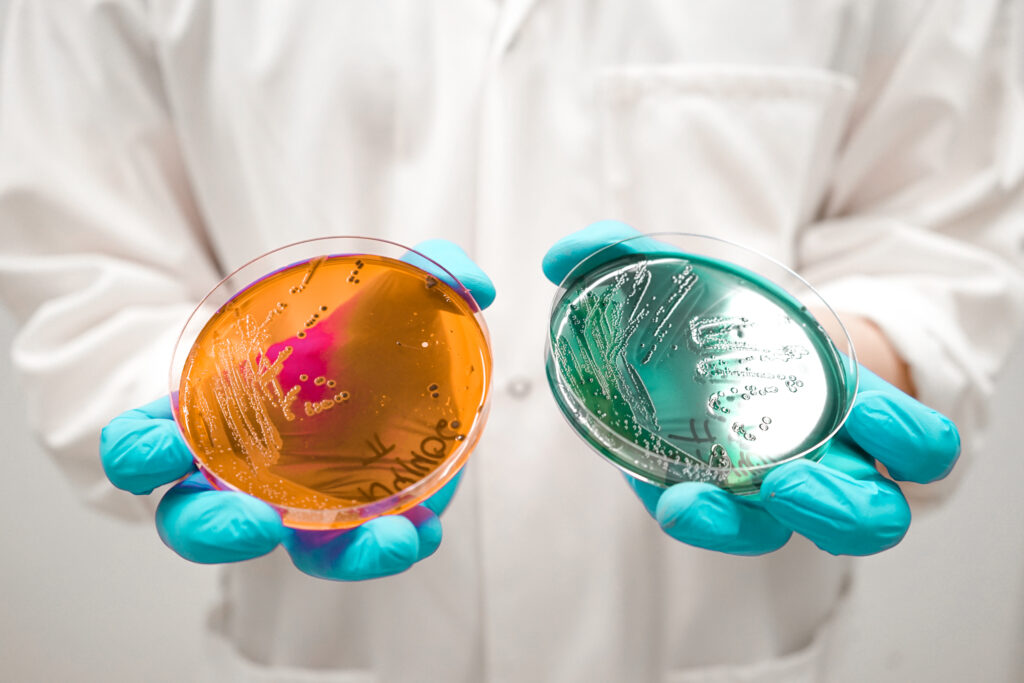 Cyclospora is a very hardy organism and, unlike some bacterial pathogens and viruses, can survive chlorination and sanitizing methods. From field to fork, farmers, packers, transporters, suppliers, retailers and other food handlers are urged to control routes of contamination and adhere to industry recognized good management practices during their daily work regimens.
Inarguably, farms are the first line of defense against the contamination of fresh produce by Cyclospora. To aid farm personnel in their control efforts, the CDC compiled the following guidelines to help minimize contamination risks:7
Be vigilant for potential sources of human waste in agriculture waters (e.g., sanitary systems, including portable toilets, septic systems, RV parks, and campgrounds.)
Provide and properly train farm crews on the care and use of restroom and handwashing facilities.
Develop health and hygiene awareness programs for farm personnel.
Exclude ill personnel from handling all raw produce and food contact surfaces.
Under the Food Safety Modernization Act's "Produce Safety Rule," the FDA advises covered farmers to exercise a number of key Cycolspora control measures, including: 8
Train farm workers who handle produce or food contact surfaces on how to properly wash their hands with soap and running water, properly dry hands, and properly dispose of the paper towels.
Make sure toilets and handwashing stations are maintained, cleaned, and emptied in a way that prevents human waste and/or gray water from contaminating fresh produce, food contact surfaces and adjacent areas.
Train farm workers to self-report applicable symptoms and illnesses to the appropriate responsible person, and don't allow ill farm workers to handle fresh produce or touch food contact surfaces.
---
Lastly, farming operations that utilize contractors for cleaning and sanitizing portable toilets in fields are advised by the FDA to consider using reputable companies that dispose of human waste into an adequate sewage system or through other adequate means. The agency notes that municipal wastewater treatment incorporates disinfection processes designed to kill or inactivate Cyclospora cayetanensis.8
Formidable Change in Testing Methods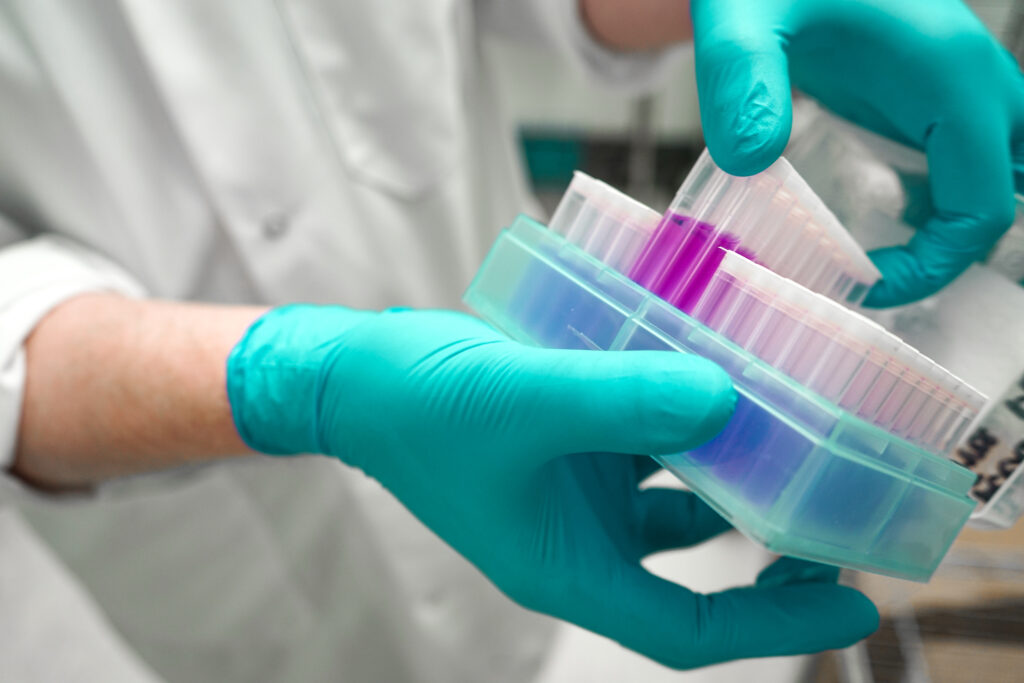 Like the organism, developing a reliable and robust testing method for Cyclospora proved to be elusive for the FDA for a number of years. In July 2018, the agency met this formidable challenge with the confirmation of the first positive test for Cyclospora cayetanensis in a (Fresh Express) salad mix employing an optimized real-time PCR method.9 This marked the first time that the FDA had been able to confirm the presence of the parasitic organism in food since the late 1990s and early 2000s when an earlier and no longer applied testing method was used.
The method – "Detection of Cyclospora cayetanensis in Fresh Produce using Real-time PCR" — is outlined in the FDA's Bacteriological Analytical Manual (Chapter 19b).10 It has been validated for the detection of Cyclospora cayetanensis in leafy greens, such as lettuces, cilantro, and basil; soft fruit such as raspberries, blackberries, or strawberries; and whole vegetables such as beans or peas. The procedure has also been validated for cilantro and raspberries in a multi-laboratory validation study and for shredded carrots, parsley, and basil in matrix extension studies.9
The breakthrough method was developed under the auspices of the Center for Food Safety and Applied Nutrition's (CFSAN) Foodborne Parasitology Research Program, which was established in 2015 to create a new, more sensitive method for Cyclospora cayetanensis.
Joint Collaboration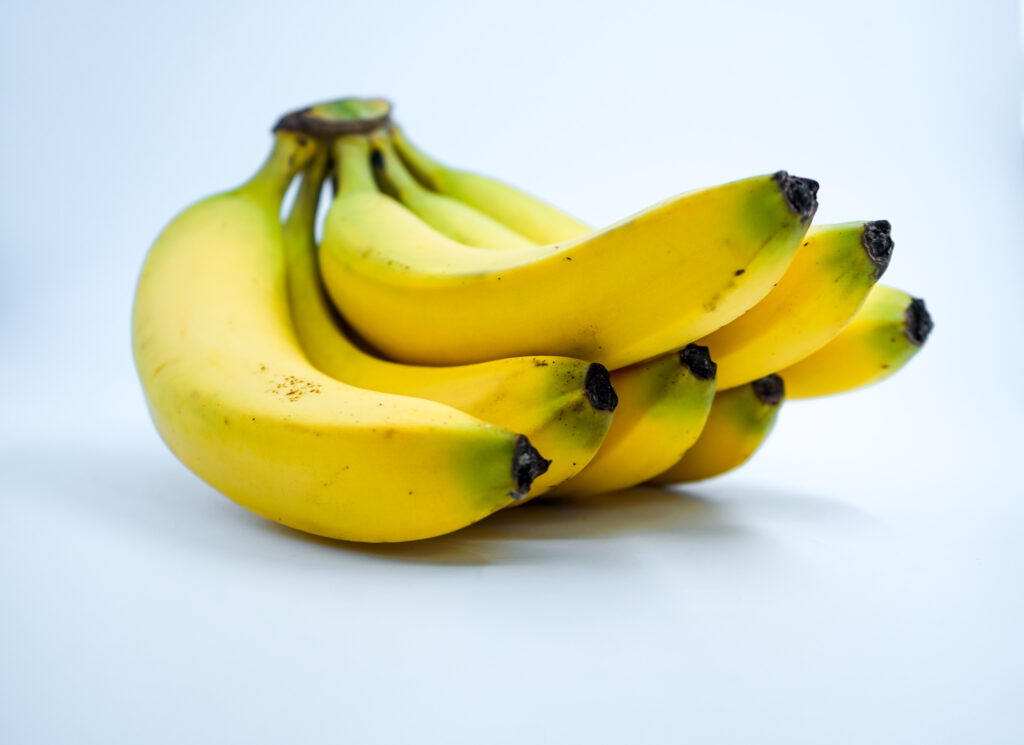 People everywhere are pursuing healthier lifestyles and making fresh fruits and vegetables an important staple in their diets. In light of this trend, which is evidenced by strong global sales in the fresh produce sector, the CDC and FDA announced a joint collaboration last year to protect consumers from negative health consequences caused by Cyclospora cayetanensis.11 The federal agencies are working together to identify data gaps and research needs to enable the development of enhanced tools and technologies to detect, prevent and control Cyclospora contamination of food.