Legionella: A Pressing Public Health Concern in the United States
Legionella: A Pressing Public Health Concern in the United States
A Technical Article by Testing Literature Specialist John Williams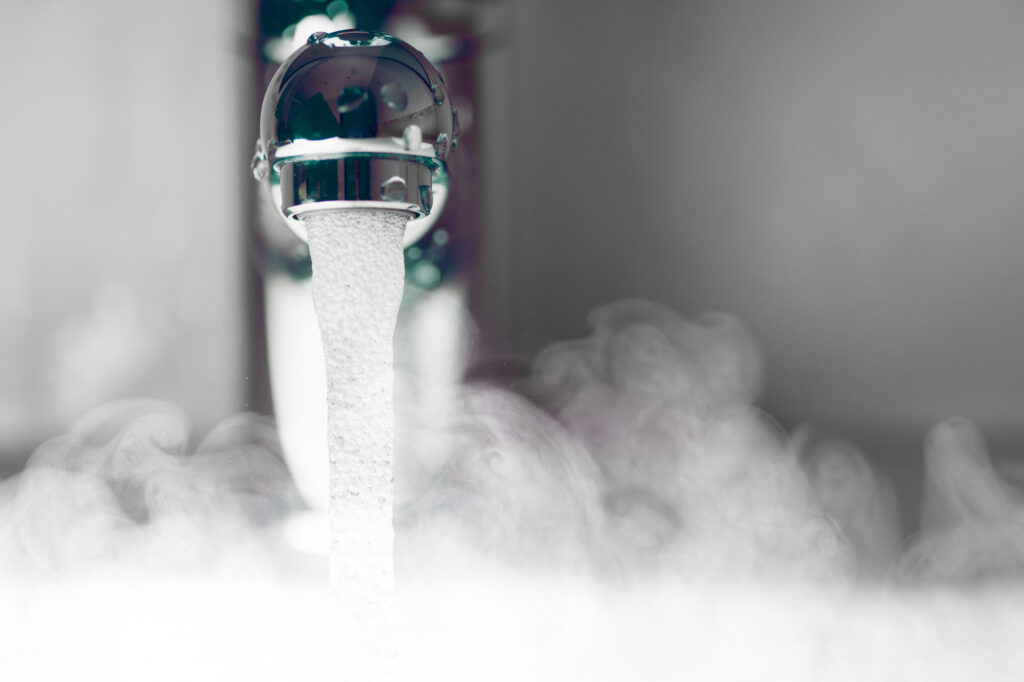 Safe drinking water is an intrinsic part of everyday life and a fundamental human need around the globe, according to the World Health Organization, an internationally renowned public health agency. Over time, through a massive patchwork of local, state, and federal regulations — such as the Safe Drinking Water Act — the United States has cobbled together a water management system that is universally recognized as the safest in the world.
As a result of these protective measures, a preponderance of people who live in the continental U.S. largely give little thought to the safety of the kitchen tap water they use to make a pitcher of ice tea; the water they sip from the drinking fountains at amusement parks; the shower they take at the local gym after a strenuous workout or the water they use to hose down neighborhood kids on hot and hazy summer days.
Beneath this idyllic facade, however, environmentalists and public health authorities caution that the country's vast water system is continuously under siege from a wide range of toxins, chemicals, pollutants, microbes, and other contaminants that can pose serious threats to human health…
Chief among them are:
---
Organic contaminants (carbon-based chemicals) include solvents and pesticides that can be responsible for severe health problems ranging from cancer to endocrine function disruption.
Radiological threats include radon, cesium, plutonium, and uranium. In North America, radon is the number one cause of lung cancer in nonsmokers and the leading environmental cause of cancer mortality overall. Inorganic pollutants include mineral acids, inorganic salts, metals, cyanides, and sulfates, which persist in the environment.
Heavy metals can cause neurological problems, especially in the unborn and children, and bioaccumulate in some foods.
Arsenic can cause cancer, skin lesions, cardiovascular disease, diabetes, and cognitive impairment.
Algal blooms from nutrients, such as phosphorus and nitrogen, can also introduce cyanotoxins to drinking water.
Waterborne pathogens include bacteria, viruses, protozoa, and parasites that are usually introduced to water via feces. They can cause a range of illnesses ranging from mild gastroenteritis to potentially fatal diarrhea, dysentery, hepatitis, typhoid fever, cholera, and cryptosporidiosis. The cadre of threats facing the nation's water management system is alarming and sobering. Arguably, no menace is more compelling and problematic than Legionella, a waterborne bacterium of major concern in the U.S.
---
Legionella: Out of Obscurity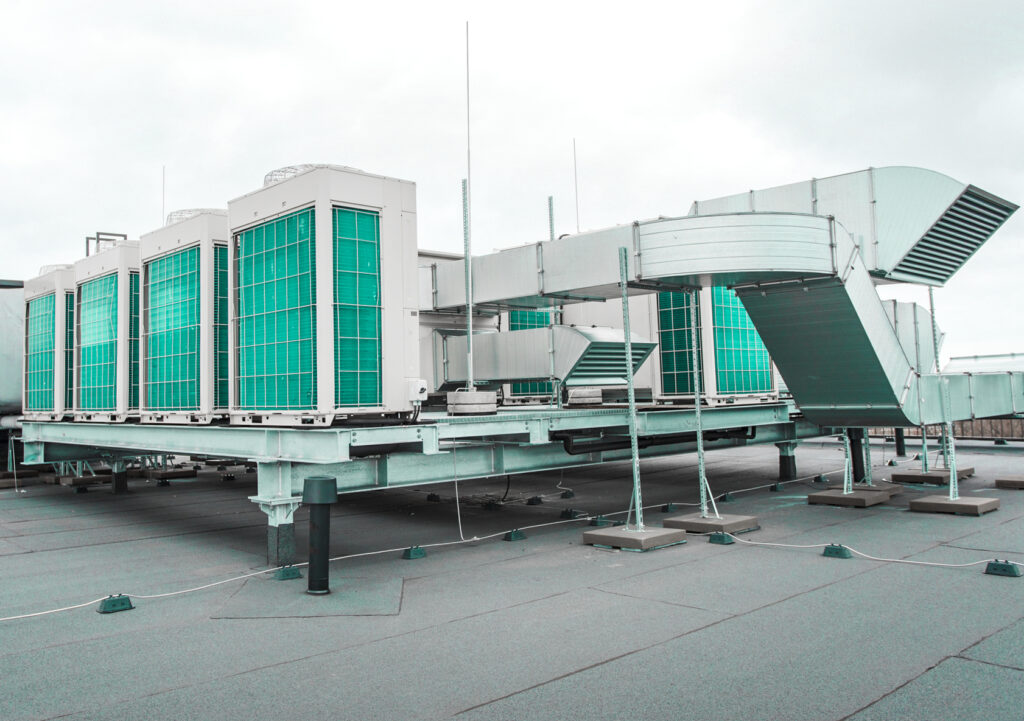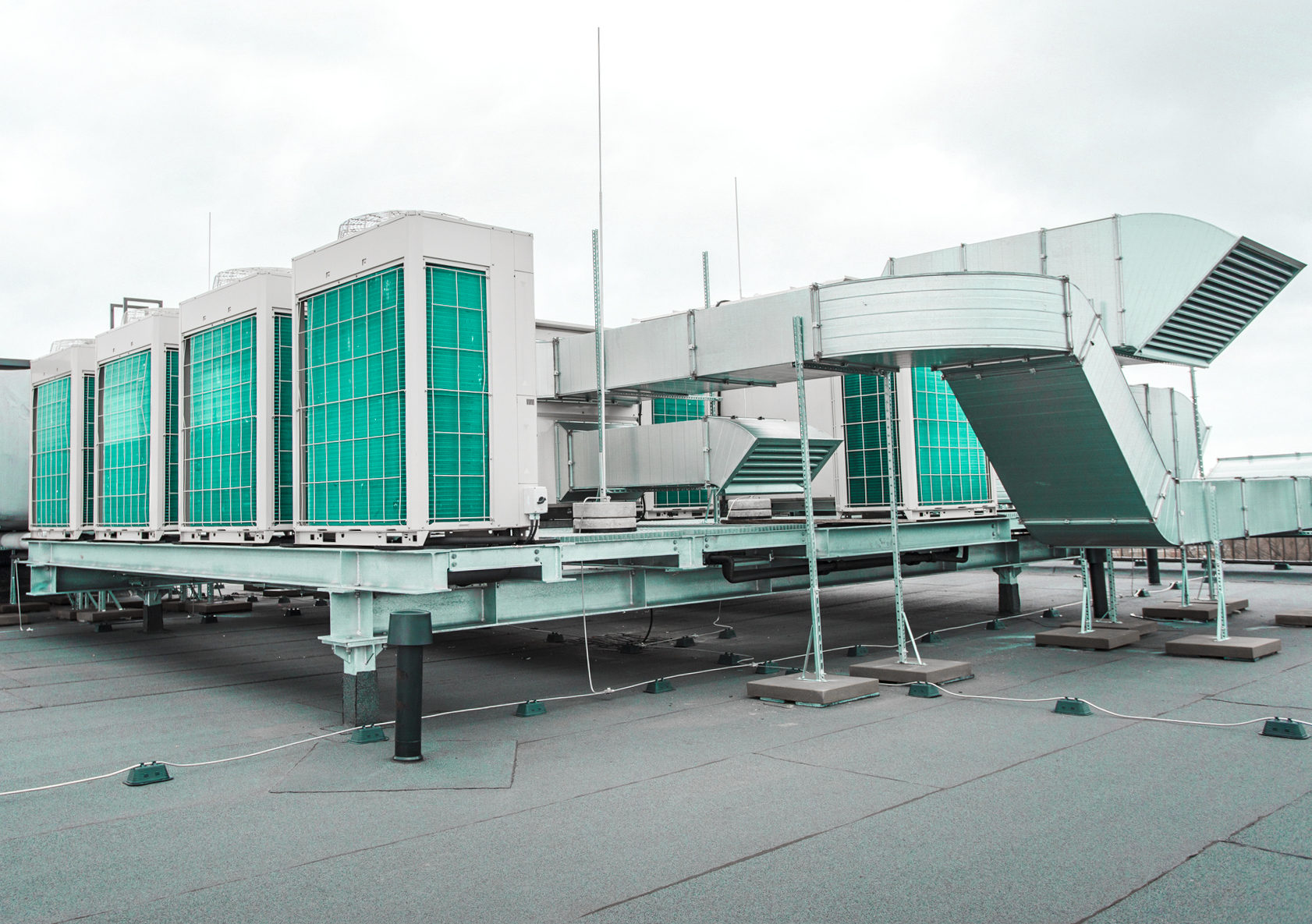 Legionella, a pathogenic group of Gram-negative bacteria, was first discovered in 1976 after a large outbreak of pneumonia sickened 221 people and eventually claimed the lives of 34 attendees at an American Legion Convention in Philadelphia, PA. 2 Many of the victims were U.S. war veterans who had gathered in the historic city to participate in national bicentennial commemorations. The following year, retrospective testing of banked sera by health authorities revealed that Legionella was responsible for several older, unsolved outbreaks dating back over three decades.
Legionella infection causes two distinct illnesses, Legionnaires' disease and Pontiac fever, which normally occur when individuals inhale water aerosols that are contaminated with Legionella bacteria, primarily L. pneumophila. Less commonly, people can choke while drinking water, accidentally pushing the liquid "down the wrong pipe" into the lungs. Legionnaires' disease is a severe form of pneumonia typically manifested by lung inflammation. Pontiac fever is a milder illness characterized by flu-like symptoms.
While Pontiac fever will usually run its course without the aid of antibiotics, untreated Legionnaires' disease can be deadly. Legionnaires' disease is one of the more common causes of pneumonia in the U.S. with a mortality rate estimated at 5% to 30%. Research has shown that Legionnaires' disease can be nosocomial, community-acquired or travel related. Generally, Legionnaires' disease and Pontiac fever cannot be transmitted via person-to-person contact. Under rare circumstances, however, this may be possible.
In nature, Legionella is commonly found in lakes, rivers, and other bodies of water and rarely causes human illness. In man-made aquatic structures, Legionella bacteria can multiply due to inadequate maintenance (e.g., poor disinfection) and thrive in biofilms. Moreover, these microbes are relatively resistant to chlorine levels found in potable water supplies. Legionella outbreaks are most commonly associated with buildings or structures that have complex water systems, such as hospitals, long-term care facilities, hotels, senior living multiplexes, resorts, and cruise ships.
The most common sources of infection, according to the Centers for Disease Control and Prevention (CDC), include…
---
Decorative fountains and water features.
Showerheads and sink faucets.
Hot tubs that are not drained after each use.
Hot water tanks and heaters.
Misting systems, which are widely utilized in grocery stores to enhance the appearance of fresh produce, have also been identified as a potential source of infection by a number of health agencies.
---
Opportunistic Organism
Throughout scientific literature, Legionellosis is often referred to as an "opportunistic" disease that frequently attacks individuals with an underlying illness or weakened immune system. People most prone to infection include individuals over the age of 50, smokers and those who are immunosuppressed. Some people, such as chronic obstructive pulmonary disease (COPD) sufferers, organ transplant patients, and people undergoing corticosteroid therapy, possess an elevated infection risk.
Federal surveillance data clearly documents that Legionellosis has been an escalating public health concern across the country for years. From 2009–2010, 58% of all drinking water-related outbreaks were caused by Legionella. Over 7,000 people contracted Legionnaires' disease in 2017, a more than fivefold increase in the number of cases since 2000. In 2018, the CDC, in the consolidation of state health data, reported that over 10,000 cases of Legionnaires' disease occurred nationwide. The financial toll of Legionnaires' disease on affected individuals can be considerable.
For one patient, the estimated hospitalization cost for Legionnaires' is roughly $38,000. Each year in the U.S., medical insurers dispense over $140 million in hospitalization claims for Legionnaires' disease treatment. Many researchers and scientific groups have long opined that Legionnaires' disease is underdiagnosed, thereby underestimating the true incidence. The National Academies of Sciences, Engineering and, Medicine estimates that as many as 70,000 cases of Legionnaires' disease could be occurring annually in the U.S.
Torn from the Legionella Headlines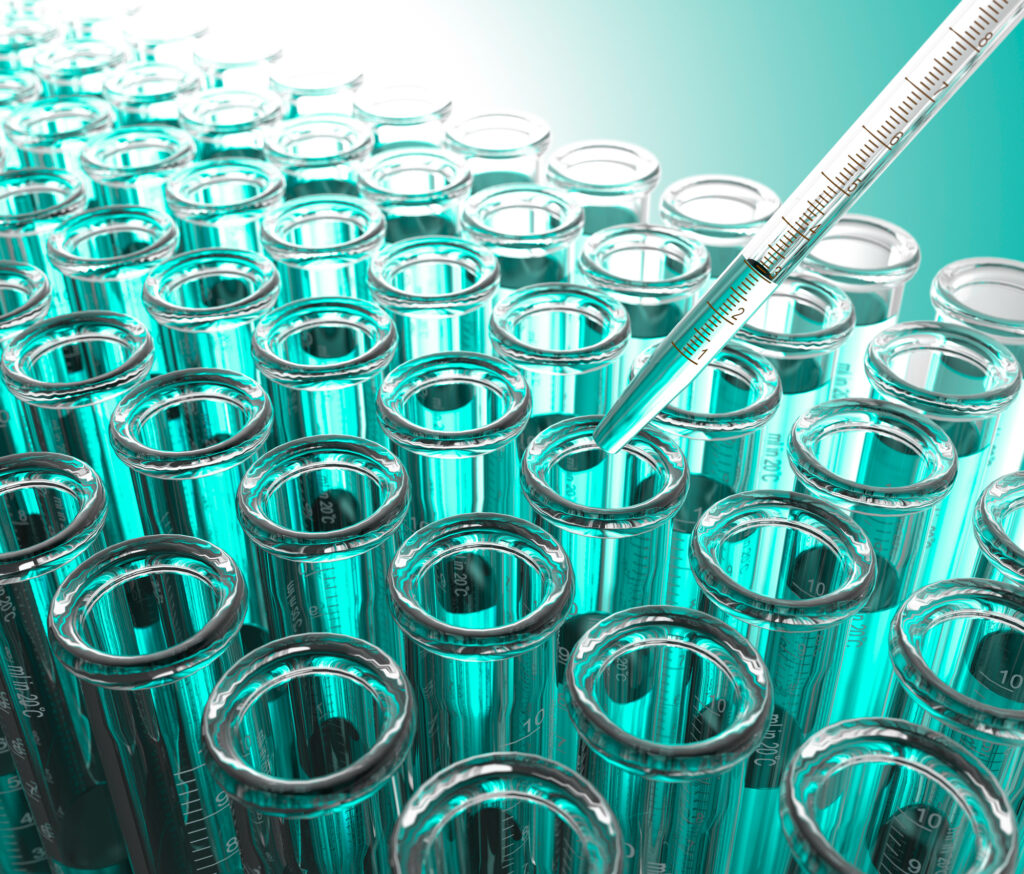 Intensive media coverage of Legionella outbreaks have played a central role in helping to educate the public on the prevalence, impact and ramifications of this once mysterious and obscure organism. From big cities to small hamlets, the following section recounts a number of outbreaks that occurred across the nation within the past decade:
---
Quincy, IL: In 2015, more than a dozen veterans died and dozens more were sickened by a Legionnaires' disease outbreak at an Illinois Veteran Home. An extensive renovation of building's plumbing systems was undertaken in response to outbreak.
Madison, WI: Three people died and 11 became ill due to Legionnaires' disease at the University of Wisconsin Hospital in 2018. The subsequent test revealed that high levels of Legionella bacteria were present in the hospital's hot water systems.
New York, NY: A July 2018 outbreak of Legionnaires' disease in the Upper Manhattan neighborhood of Washington Heights sickened 27 individuals; 25 were hospitalized and one person died. The city's health department suspected a cooling tower located near the neighborhood was likely the source based on a Legionella strain match between the cooling tower and six of the case-patients.
Hampton Beach, NH: In the summer of 2018, the resort town experienced a Legionnaires' disease outbreak of 19 cases, including 16 hospitalizations and one death. Two hot tub spas at two resorts were cited as the most likely sources of the outbreak based on a comparison of patient Legionella strains.
Atlanta, GA: As many as 66 probable cases of Legionnaires' disease were tied to an outbreak among guests and visitors at the Atlanta Sheraton Hotel in the summer of 2019. Laboratory tests confirmed Legionella in 13of the ill persons. There was one recorded death. The hotel was shut down during testing and disinfection of the water systems.
Flint, MI: In 2014 and 2015, an outbreak of Legionnaires' disease killed 12people and sickened at least 87 people due to low chlorine levels in the municipal water system. It is the third-largest recorded outbreak of Legionnaires' disease in American history and was another devastating blow for a community whose ongoing water safety crisis has garnered international attention.
---
Role Model Legionella Challenges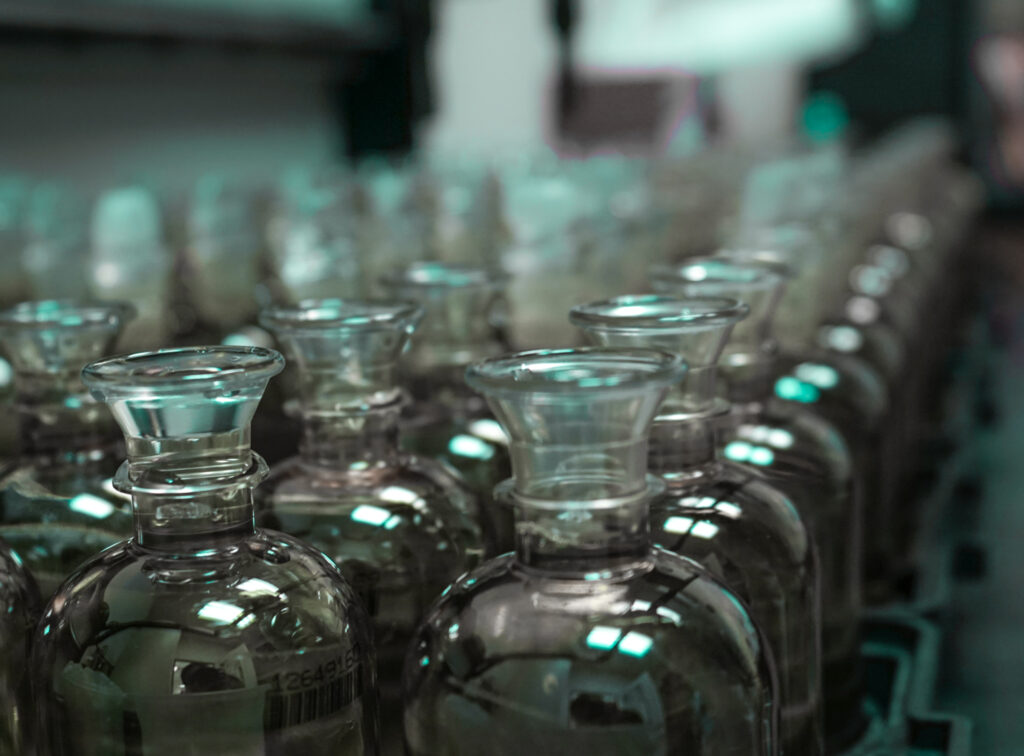 The U.S. water system serves as a role model for nations around the globe. The country, however, faces a catalog of challenges to protect the public from increasing health risks posed by Legionella. To address these issues, environmental scientists and public health experts agree that proactive water management plans, heightened collaboration and communication among stakeholders, stronger policies and regulation are required to dowse the nation's rapidly increasing number of Legionnaires' cases and outbreaks.
In September 2019, over 350 international representatives from public health agencies, water utilities, water industry organizations, regulatory bodies and academia, attended "Legionella Conference 2019," a three-day event co-sponsored by NSF International and the National Environmental Health Association, in Los Angeles, CA. During the proceedings, Dr. Patrick Breysse, director of CDC's National Center for Environmental Health/Agency for Toxic Substances and Disease Registry, stressed that about nine out of 10 Legionnaires' outbreaks are caused by problems that could be prevented with more effective water management.
The CDC official explained that outbreaks are often caused by environmental deficiencies related to process failure, human error, equipment repairs or unmanaged external events, such as power outages. Several guidelines and recommendations to help control Legionnairesdisease were presented during the summit, including:
---
Establishing cooling tower registration systems and monitoring cooling towers to improve the ability of public health departments to ensure these systems are operated safely, and to quickly investigate when prevention efforts fail.
Requiring monitoring for Legionella in environmental water samples for all hospitals and long-term care facilities.
Requiring water management plans in all public buildings, including hotels, businesses, schools, apartments and government buildings.
Requiring a temperature of 60°C (140°F) at hot-water heaters and 55°C (131°F) to the distal points (the point of connection to fixtures including thermal mixing values.)
Requiring a minimum disinfectant residual throughout public water systems.
Developing better clinical tools for the urgent need to capture more cases of Legionnaires' disease and identify pathogenic Legionella beyond the dominant species (i.e., L. pneumophila.)
---
ASHRAE, a non-profit organization that develops standards for the design, manufacturer and maintenance of building systems, has created guidelines for reducing the risk of Legionella in water systems. The CDC also offers a tool kit to assist entities with the development of water management programs to reduce Legionella risks in accordance with ASHRAE guidelines.
Since 2017, the Centers for Medicare and Medicaid have required hospitals and healthcare facilities to develop policies and water management plans to inhibit the growth of Legionella in water systems and deter healthcare-associated infections. As a constructive sign of progress, water management programs have become an industry standard for large buildings in the U.S., according to the CDC.
---
Legionella Results: Signed, Sealed, Delivered
Combatting the growth and spread of Legionella bacteria in water systems often requires partnering with reputable professionals who can devise and deliver science-based solutions. Microbac Laboratories, Inc., the largest independent testing provider in North America, offers a wide spectrum of analytical and consulting services for Legionella. Since 2008, Microbac Laboratories has been a member of the CDC's Environmental Legionella Isolation Techniques Evaluation (ELITE) program, an initiative that allows participating laboratories to test their Legionella isolation techniques against standardized samples.
As part of its commitment employing the best available analytical methods, the organization currently employs the Legiolert® platform for the detection of Legionella. Developed by Idexx, the global leader in water microbiology, the method quantifies L. pneumophila in water samples utilizing a bacterial enzyme detection technology.
Karen Ziolkowski, Senior Project Manager at the organization's Merrillville, IN testing facility, says the Legiolert® platform offers quicker turnaround time (7 to 10 days) versus 21 days for conventional culture and plating methods. The Legiolert® rapid method, which is AFNOR validated, was initially launched by Idexx in Europe in 2017. To learn how Microbac Laboratories can help you mitigate your Legionella risks, contact us to learn more about our reliable and prompt analytical services.
---
---