GMO Testing For The Future
GMO Testing For The Future
Scientists at Microbac Laboratories in Oak Ridge, Tennessee have been testing for genetically modified organisms (GMO) for well over a decade – nearly as long as GMO awareness has been on the public radar. Now, food companies across the United States rely on Microbac's expertise to test products for not only accurate GMO labeling, but accurate labeling across the board.

---
 "I was always good at puzzles as a child…" explained molecular biologist and Microbac Laboratories operations manager Robert Brooks as he deconstructed his passion for the complicated work that he and his team of molecular biologists do every day.
"All of this is basically a puzzle, so this is me playing every day and loving it… we're developing new methods, quicker methods and doing techniques that other people aren't doing," explained Brooks. "That's what really got me into molecular biology in the first place, I was doing stuff that other people weren't doing. And we're trying to help people solve problems that they're being directly affected by, right this minute, not 10 years from now."
Brooks is at the forefront of molecular analytical testing. His laboratory tests food for everything from food pathogens to allergens, genetically modified organisms (GMO's) water, wastewater and are even capable of conducting studies under GLP and GMP protocols for product evaluations. It is somewhat of a one-stop-shop for analytical testing and this, Brooks believes, is something that sets Microbac apart from other competitors in the industry.
"You may have some labs that just test for GMO's and you may have some labs that test for gluten because that's the big one right now. You may even have a lab that tests for a few select allergens – but we're one of the only labs that test for the majority of the allergens," explained Brooks. "We're somewhat of a one-stop-shop and typically, clients want to deal with as few labs as possible."
Brooks and his team want to, in his words, "push the envelope." They want to "develop things that help the food industry and the environmental industry" and he believes that by continuing to offer more options all under one roof, they can not only give their clients the most accurate results but also save them time in the process. And when it comes to accuracy and efficiency, especially regarding food testing, public safety demands nothing less than the absolute best.
"You walk into your local grocery store … and you want to know that what you're buying is safe. And as you're looking at that label, you're wondering 'is that labeled correctly?' That is the direct impact of the testing that we do."
Collectively, the team at Microbac's Oak Ridge Laboratory has more than 50 years of experience in the industry. And when it comes to certain aspects of testing, like GMO's, that's almost double the time that the topic has been on the public radar. In fact, when it comes GMO testing, these specialists have a depth of experience in an industry that is relatively new as far as testing goes.
Today's GMO Regulations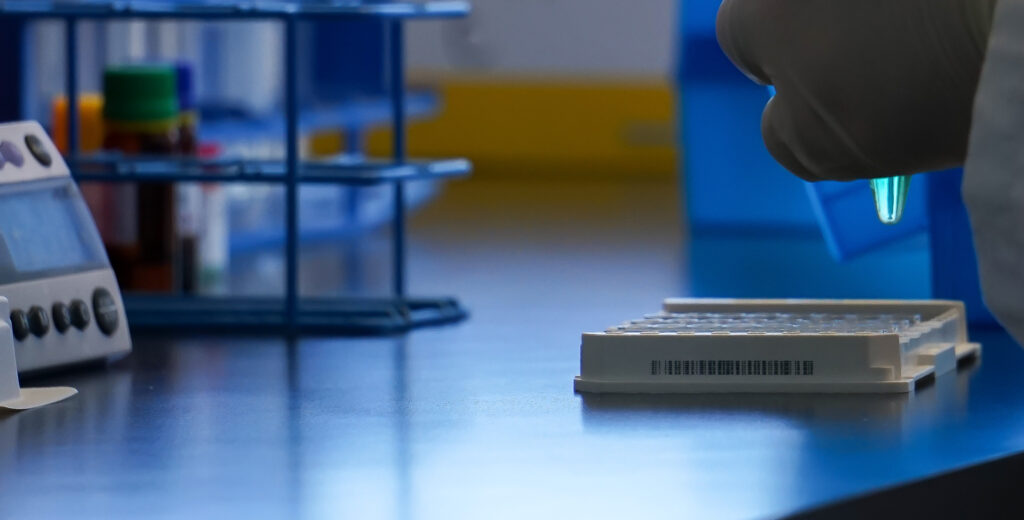 "At the time GMO's had just come on the scene," said Brooks as he explained his first experience with GMO testing. "The European Union said, 'we don't want any GMO's here.' So, it started from an export standpoint. We had to test materials for a client that had to export to Europe and they had to make sure that there were no GMO's in their product. That's where all of this began."
Brooks and the Oak Ridge team have been testing for GMO's for well over a decade – nearly as long as GMO awareness has been on the public radar. Until the 1990s, Europe's GMO regulation was less strict than in the United States. In fact, in 1998 the use of MON810 (a strain of genetically modified corn) was approved for commercial cultivation in Europe. Soon after, in 2003, the EU enacted a de facto moratorium on new approvals of GMOs – possibly, at the time, the most stringent GMO regulations in the world.
"We've been doing this for well over a decade," explained Brooks. "Now, the FDA is requiring GMOs be included on the nutritional labels and our GMO testing capabilities have developed even further because of this."
From food safety and quality testing to nutritional analyses, label claims, environmental monitoring, GMO testing and shelf life studies – Microbac scientists like Brooks are combining cutting edge technology with years of industry experience to get you the data results that you need to succeed (and fast.) For more information on our testing capabilities, you can connect with a Microbac specialist here, today.
This document is not intended to provide scientific or other advice to be used in a specific fact situation and is intended for general information purposes only. While we encourage you to share this document with others, this document or any portion of it may not be quoted, used in or referred to in another publication without our express permission.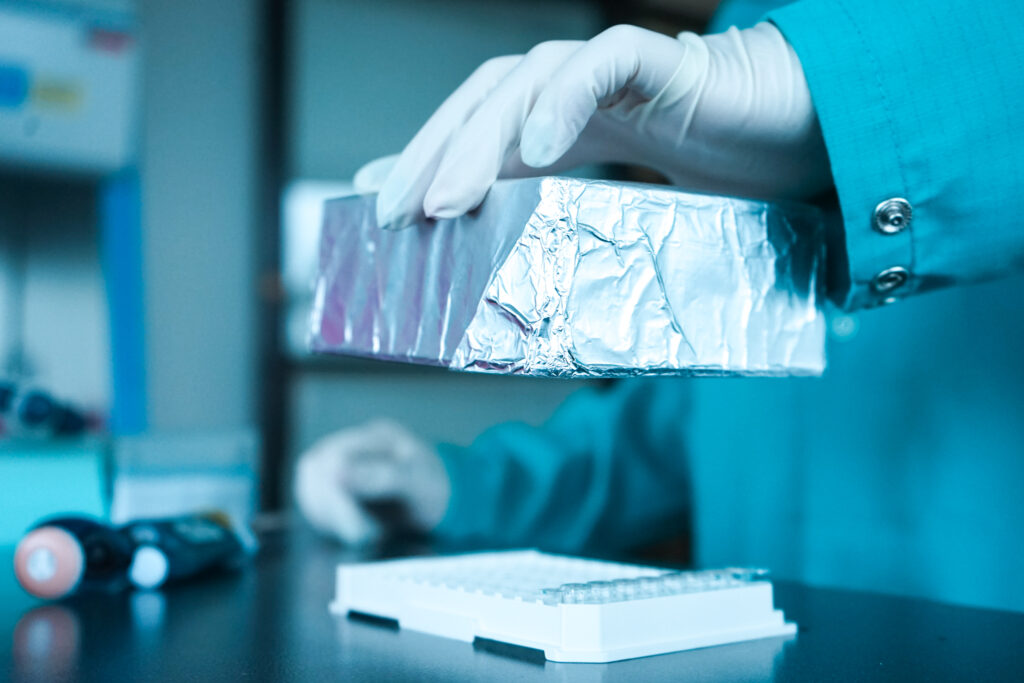 All photography by Cara Chancellor