Porcine Epidemic Diarrhea Virus Infection Control: Are You Using the Right Disinfectants?
Porcine Epidemic Diarrhea Virus Infection Control: Are You Using the Right Disinfectants?
In May 2013, PEDV was first confirmed in the United States. Since then, the death of over 8 million pigs has resulted in financial losses of over $1.8 billion to the pork industry. This article gives an overview of the outbreak, biology, treatment, and disinfectants testing against PEDV.
RECENT PEDV OUTBREAK AND SYMPTOMS
PEDV has been most prevalent in Asian counties since its identification but was first isolated in the United States in 2013, and Canada in 2014. Symptomatically indistinguishable from transmissible gastroenteritis, laboratory tests are required to differentiate PEDV from a suite of other enteric porcine viruses.
PEDV causes damage to the villi of the gut, resulting in diarrhea, fever, decreased appetite, and lethargy. The virus is typically transmitted between pigs through the fecal-oral route but has the ability to be spread through fomites, pig feed, semen, blood, and even the air. Environmental conditions conducive to virus growth can allow the virus to survive in contaminated material for up to 1 month.
Mortality rates in piglets <7 days old can approach 100%, and >1 million pig deaths were reported in 2013-2014. Immunological naïve (neonatal) piglets typically die within 5 days of contracting the virus. Older pigs contracting PEDV show lower mortality rates but suffer growth rate declines. The majority of economic burden stems from the loss of swine stock, but the cost of additional vaccinations and increased biosecurity can intensify the total.
Porcine Epidemic Diarrhea Virus PEDV
PEDV is a member of the Coronaviridae family and shows predominant infection in pigs. First recognized in the UK in 1971, it has since been reported in North America, Europe, and Asia. It is an enveloped virus with a +ssRNA genome 26 – 32 kb in length with mature virus particles approximately 130 nm in diameter.
The virus has been reported to be susceptible to formalin, anhydrous sodium carbonate, lipid solvents, iodophores in phosphoric acid, and sodium hydroxide. Infection occurs primarily through the fecal-oral route, but transmission has been verified to occur through transportation vehicles and equipment, personnel clothing, and contaminated feed.
It is these latter modes of exposure that stimulate increased observance of proper disinfection and biosecurity plans to stop the spread of PEDV.
PEDV TREATMENT AND PREVENTION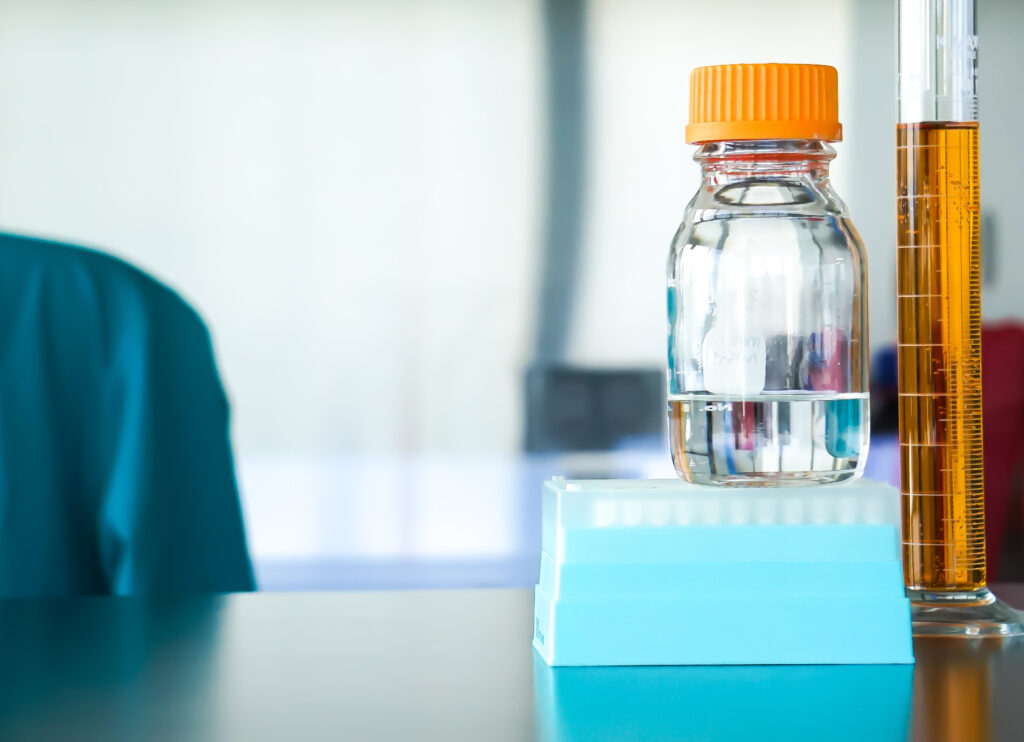 PEDV vaccines have been in use for many years, but lack effectiveness against all strains of the virus. Treatment in pigs under 7 days old is often inconsequential, as mortality in this age range is 80 – 100%.
Symptoms usually appear within 36 hours of infection and treatment revolves around proper hydration and electrolyte replacement. Consequently, strict biosecurity and disinfection protocols are considered to be the best and most reliable defense against the spread and introduction of PEDV.
Contaminated transport vehicles and farm equipment is the dominant concern of producers and regulatory agencies as it has the ability to transmit the virus on a local, national, and even international level.
Due to the pathogenicity of pig blood, semen, and feces, it is critical to disinfect all potentially contaminated items: clothing (PPE), equipment, and transportation vehicles. Even things such as dirty boots or the hands and skin of personnel have the potential to spread PEDV. Transport vehicles are major sites for cross-contamination, as it has been shown that vehicles can become contaminated during routes between farms and abattoir facilities.
Prevention is critical to minimize the chances of infection. This includes a thorough and validated disinfection regimen for equipment and vehicles that may come in contact with diseased pigs. The selection of an effective virucide in combination well-designed biosecurity routines is essential to keeping herds uninfected and minimizing financial losses from PEDV.
VALIDATING EFFICACY OF PEDV DISINFECTANTS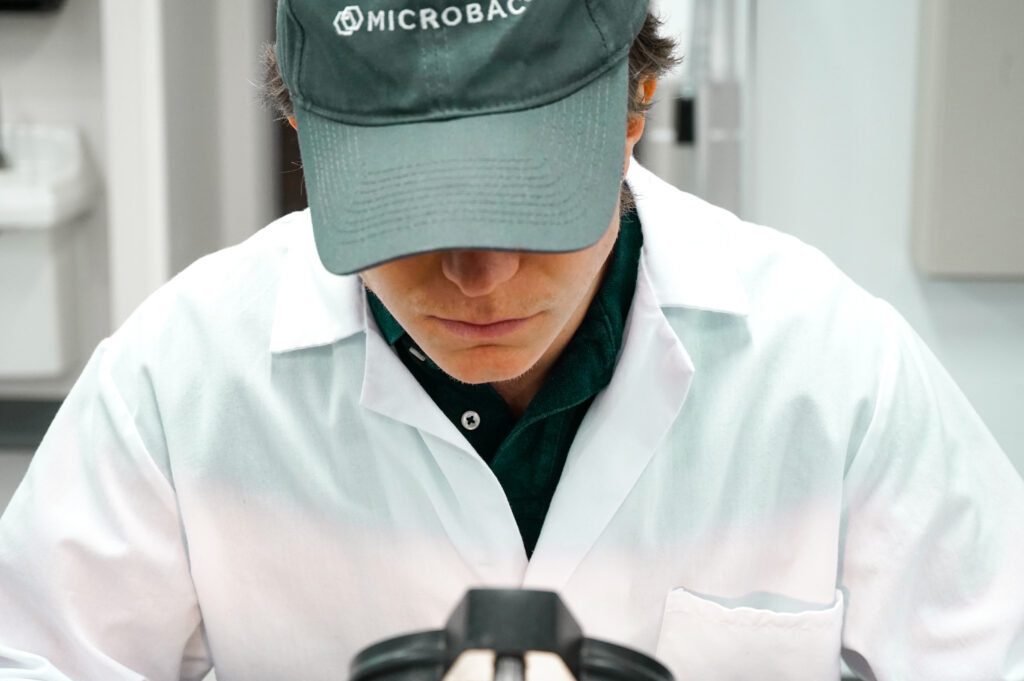 Disinfectants should be tested following the ASTM E1053-11 method for U.S. EPA or Canada submission; or the EN14476 method for European Union submission. Antiseptics should be tested following ASTM E1052-11 or EN14476. All these tests are readily available at Microbac, under GLP, non-GLP, or cGMP depending on the goal of the project.
Microbac Laboratories, Inc. is a leading contract testing laboratory for antimicrobial/antiviral testing for disinfectants, antiseptics and medical devices with more than 28 years of experience in the industry. We are excited to announce that we now offer regulatory-compliant testing for disinfectants and antiseptics that seek an official claim against PEDV.
Our laboratories are also ISO 17025 accredited. We are proud to offer excellent regulatory compliance, quality, cost competitiveness and fast turn-around to our clients.For more information, please call (703) 925-0100; or email MBTSales@microbac.com.
---
REFERENCES:
Kim, Y., et al. (2017). "Evaluation of biosecurity measures to prevent indirect transmission of porcine epidemic diarrhea virus". BMC Veterinary Research 13: 89.
Thomas, P. R., et al. (2015). "Evaluation of time and temperature sufficient to inactivate porcine epidemic diarrhea virus in swine feces on metal surfaces". Journal of Swine Health and Production 23: 2.
Geiger, J., O., Connor, J. F. (2013). "Porcine Epidemic Diarrhea, Diagnosis, and Elimination". American Association of Swine Veterinarians. Online, accessed 30 October 2019.
Lin, Chun-Ming, et al. (2019). "Pathogenicity and immunogenicity of attenuated porcine epidemic diarrhea virus PC22A strain in conventional weaned pigs". BMC Veterinary Research 15: 26.
USDA Technical Note-Porcine Epidemic Diarrhea. United States Department of Agriculture. Online, accessed 30 October 2019.