Small but Mighty: Core Laboratories Prove Essential, Providing Scientific Solutions to Industry Challenges
Small but Mighty: Core Laboratories Prove Essential, Providing Scientific Solutions to Industry Challenges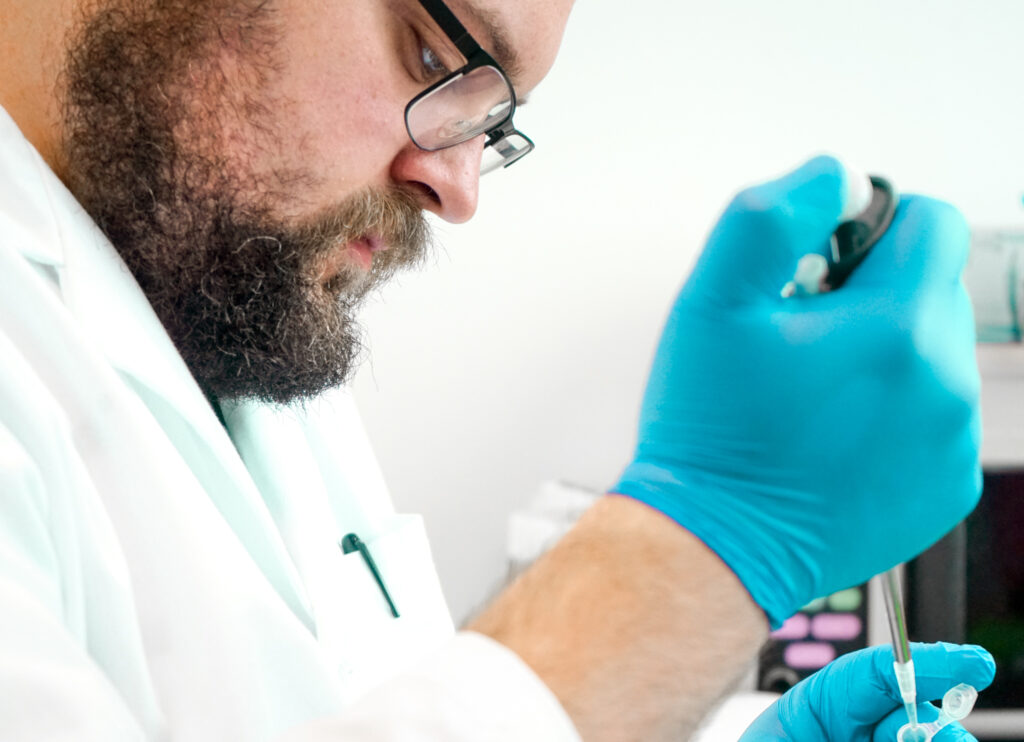 Over the past decade, one of the most prominent changes in the laboratory world includes the increasing popularity of what the industry is calling a core lab – multimillion-dollar facilities equipped with state-of-the-art research equipment such as atomic-level resolution microscopes, high-field spectrometers, and genetic forensic instrumentation. These labs are designed to serve as a shared resource for a greater laboratory network, conducting specialty work for departments across the company. Many networks like Microbac have benefitted from the addition of core labs.
Microbac Core Lab Network
"Across our 25+ laboratory network, most of the work performed is regulatory," explained Director of Molecular Biology Dr. Aaron Peacock. "Testing for the Food and Drug Administration, testing for the Environmental Protection Agency… potable water testing, things of that nature. These tests performed at these essential laboratories are necessary to daily human and environmental health, and we have hundreds of tests for these extremely important regulatory needs that must be run every day. The purpose of the core lab is to conduct the uncommon testing that you don't see every day."
Servicing specialty testing can be expensive. In fact, many laboratory networks cannot afford to conduct the testing performed at a core lab because they simply don't have a high enough volume to justify purchasing the rare and expensive instrumentation and paying the highly specialized staff required to run the testing. Fortunately for Microbac's clients, the network is vast enough to support a core lab – and as the director of that core laboratory in Oak Ridge, Tennessee, Dr. Peacock knows the nationwide community he serves is better for it.
"From discovering the source of a food allergen contamination to developing methods to detect the presence or absence of viruses like SARS-CoV-2, there an unlimited number of circumstances where core labs like ours have been able to solve dangerous and expensive mysteries for companies and communities," explained Dr. Peacock. "A great example is food allergen testing. Most regulatory labs performing testing for the FDA have the capacity to test products for peanuts and soy. Our core lab can test for virtually any allergen, even those the product manufacturer may not be looking for, from the Big 9 (milk, eggs, fish, crustacean shellfish, tree nuts, wheat, peanuts, soybeans, and sesame) to investigating and detecting where in the supply chain a product became contaminated with an undeclared allergen."
Microbac Laboratory: Dr. Peacock
As Dr. Peacock mentioned, the instrumentation necessary to conduct this rare testing can be both pricey and difficult to come by. But the same is true for the core lab staff. Outfitting these labs with the highly specialized individuals they require is a feat. For the Microbac Laboratories leadership team, acquiring Dr. Peacock to direct their core lab in Tennessee was no exception.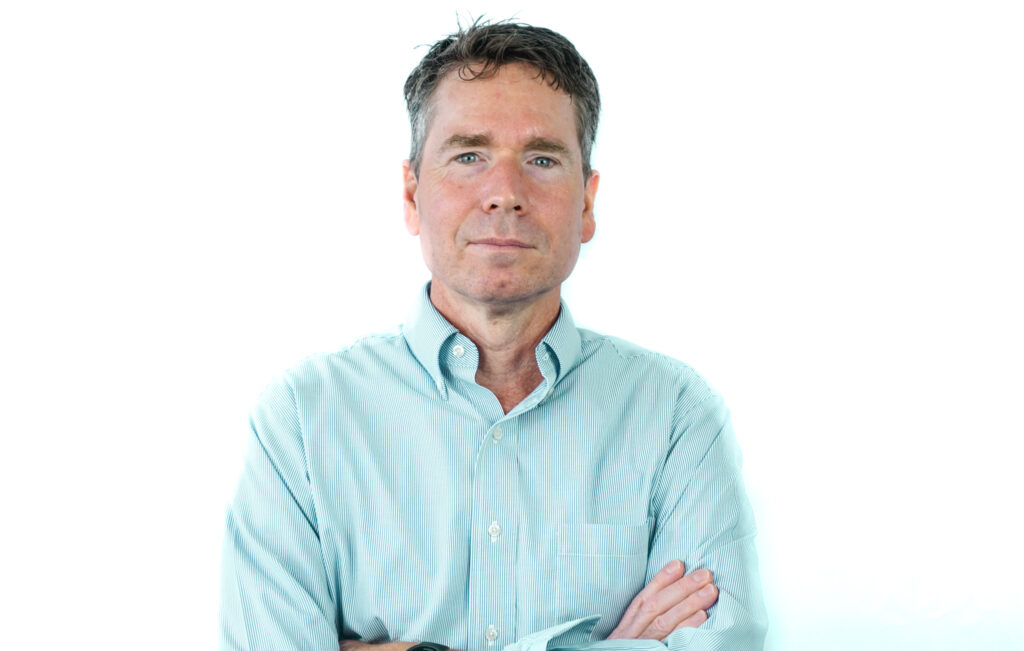 Prior to directing Microbac's core laboratory, Dr. Peacock was a research assistant and then research associate at The University of Tennessee's Center for Environmental Biotechnology and Center for Biomarker Analysis. During his time at UT the research centered on the investigation of microbial ecology in subsurface and soil systems with applications in bioremediation of pollutants and soil health. He also spent time as a consultant and subject matter expert at Haley & Aldrich, Inc. in the areas of biotechnology and bioremediation. To date, he has co-authored 90 peer-reviewed scientific papers, five book chapters, and numerous reports in the areas of microbial ecology, bioremediation, and soil health. In the last several years he has worked in the development and application of molecular methods for environmental health and food safety.
Microbac Oak Ridge Laboratory
Dr. Peacock is joined by Robert Brooks, biotechnology specialist and Microbac Oak Ridge Technical + Operations Manager with nearly 30 years of experience. Brooks was hired to both design and build Microbac's first-ever molecular core laboratory. Together, Dr. Peacock and Brooks have built a small but highly skilled team capable of developing industry-leading viral detection methods, solving forensic mysteries, and solving some of the EPA's most complicated bioremediation problems.
"The capabilities offered by core labs across the globe have become so important and enabling to problem-solving that much of the industry's most pressing testing mysteries cannot be solved without them," stated Dr. Peacock. "My team and I are just one small piece of the greater Microbac network, but we're really honored to bring the truly unique value to the table that we do."
Are you a decision-maker with a unique testing need? Dr. Peacock and his team may be able to help. From SARS-CoV-2 wastewater testing to GMO detection and in-depth allergen capabilities, Microbac Oak Ridge has an almost unlimited capacity to solve the industry's most unique testing issues. To start a conversation with Microbac's core laboratory team in Oak Ridge, Tennessee – tap here.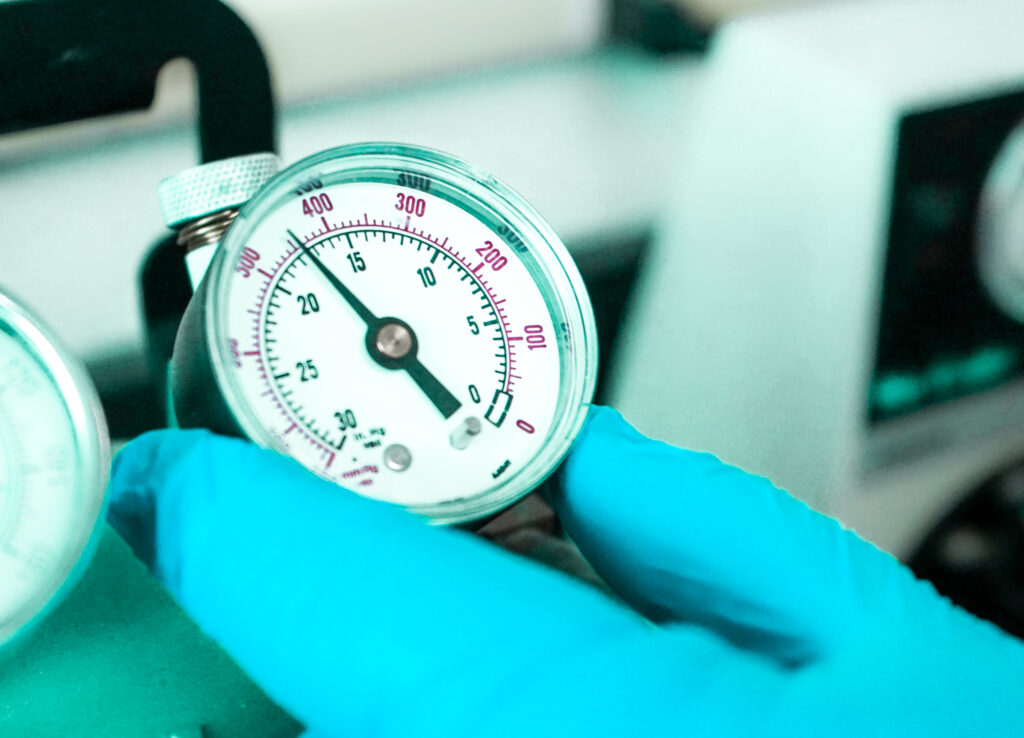 All photography pictured is by Cara Chancellor.
This document is not intended to provide scientific or other advice to be used in a specific fact situation and is intended for general information purposes only. While we encourage you to share this document or a link to it with others, this document or any portion of it may not be quoted or used in another publication without our express permission.