The Art of Supply Chain Management is Simple: Meet The Man Who's Mastered It
The Art of Supply Chain Management is Simple: Meet The Man Who's Mastered It
Gary Evans is a business transformation executive. The same inner-force that ten years ago allowed him to effectively manage more than $1.4 billion in non-payroll annual expense at the country's fifth-largest bank, now guides him in his role as the Senior Vice President of Business Transformation for the nation's largest private testing network – Microbac Laboratories.
At Microbac, Evans manages the supply chain, facilities, and IT departments for 30 locations nationwide. He's a change-maker in his industry and if you think that sounds impressive, consider this – he's continuing to perform at his peak, post-retirement.
"I was bored for a year," laughed Evans as he described his decision to leave retirement. "I knew that I didn't want to jump back into a huge company – but I wanted to find an outlet to apply my industry expertise and make a difference."
When Evans came out of retirement to join the Senior Executive Team at Microbac in 2014, his goal was to establish a seamless and synchronized company-wide supply chain. It was at a time, as he remembers when very few businesses the size of Microbac were considering supply chain in their success plan.
"Most mid-sized businesses back then, including Microbac, were not looking at their supply chain," explained Evans. "Microbac was allowing every location to order its own supplies. Everyone had different supplier contracts and price points, it was inefficient, scattered, and not cost-effective. This was the reason Trevor Boyce (Microbac's CEO) asked me to join the team – someone mentioned supply chain management to him, and he knew that I was the guy for the job."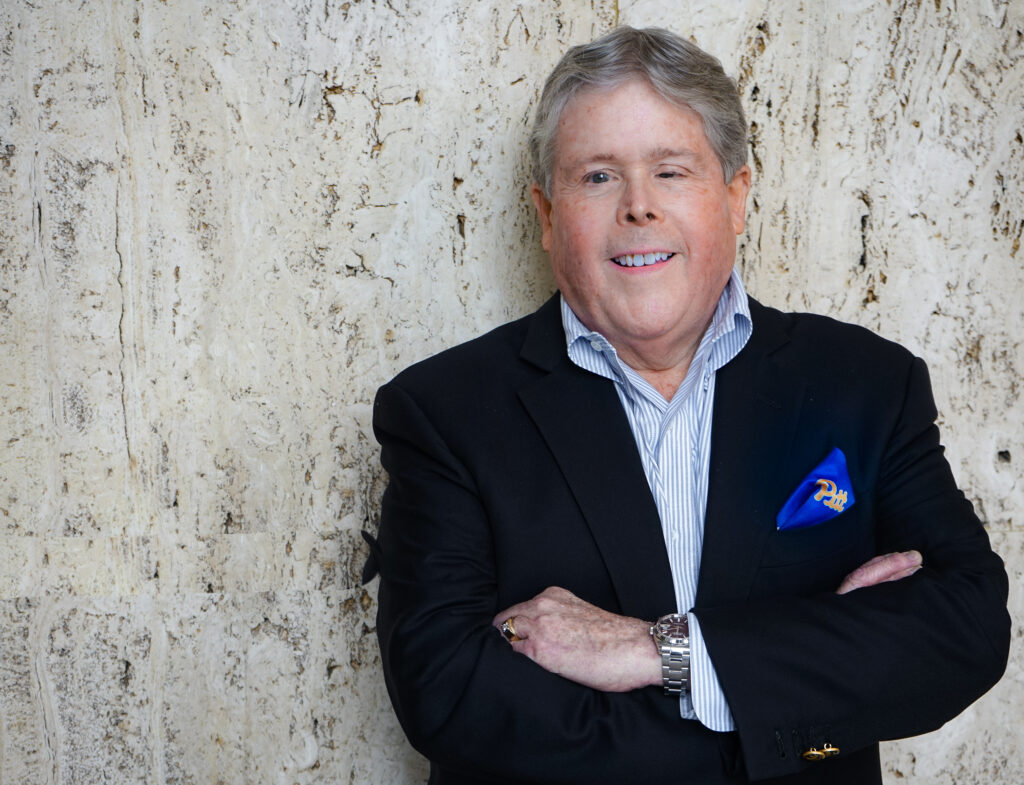 In the business world, Evan's name is synonymous with supply chain success. Why? Because Evans has spent his entire career innovating businesses from the supply chain, up.
In 1999, PNC was growing through acquisitions.. At this time, few companies knew how to answer a simple question like "do we have a supply chain?" This is when Evans was vetted to build and perfect PNC's nonexistent supply chain. He began this process by defining a single mission…
"to deliver the lowest total cost of ownership for high-quality products and services through state-of-the-art supply chain management processes."
After applying this philosophy, Evans built a team of supply chain experts that drove results right to PNC's bottom line. Between 1999 and 2007 the cumulative expense savings as a result of the new supply chain management process and team exceeded $300 million (22 percent) with $5 million in p-card revenue.
His company-wide impact was so valuable, that in 2007 Evans received PNC's prestigious Chairman's Circle Award recognizing him as one of the top performers at PNC. His accomplishment? The complete transformation of supply chain management at PNC – a feat that Evans says can become a reality for any company if they address two fundamental factors.
"First, get a better price by effectively negotiating your contracts," stated Evans. "Second, control demand. Demand is how employees are using or requesting those negotiated supplies."
Outside of mastering the price and demand, Evans attributes his ongoing success to two things – teamwork and asking questions. And yes, while that sounds cliché, some things are cliché for a reason… because they are evergreen truth.
"Building teams & asking questions are the two keys to success in business & life…" Explained Evans." Mastering these two things has allowed me to be effective in business – even in areas of which I have zero experience. In fact, my leadership style is a combination of attributes that I've learned from asking questions of my leaders over the years and this has allowed me to be better than I would have been if I'd relied solely on myself."
If you've observed any successful businessman or woman, you've probably noticed the "secret" to his or her success isn't a secret at all! Rather, simple habits that most of us take for granted.
And while Evans – like many professionals of his caliber – has had the opportunity to learn from the elite, it didn't begin there. He learned these success lessons in an unexpected place.
"Working in the steel mills showed me what hard work looks like…" explained Evans as he described his experience as a young man, paying his way through college…"My dad and grandfather worked in the steel mills. So when it came time to go to college, my dad got me a job at the mill to pay my way. What was really interesting is through that experience, I truly came to know and understand Pittsburgh. It was a great experience. I enjoyed it, I really did. I think it also pushed me to be successful in college and go a different direction than I was originally slated to go."
From there, Evans went on to switch from pre-med at the University of Pittsburgh to computer science, where he found a passion for the industry in a way that he'd never expected.
The decision of choosing a path became difficult, however, when his father fell ill during the same summer he was slated to leave for Notre Dame to complete his post-graduate work. Ultimately, Evans stayed home to care for his dad – delaying his path to a post-graduate degree. And while he didn't see it at the time, Evans came to realize that this was one of the best decisions he ever made.
"When my dad got sick, I stayed home and began looking for jobs in computer science," explained Evans. "Through Pitt, I was connected with Mellon Bank and they offered me a job in computer science."
READ: Create a Culture of Engagement to Achieve Real Results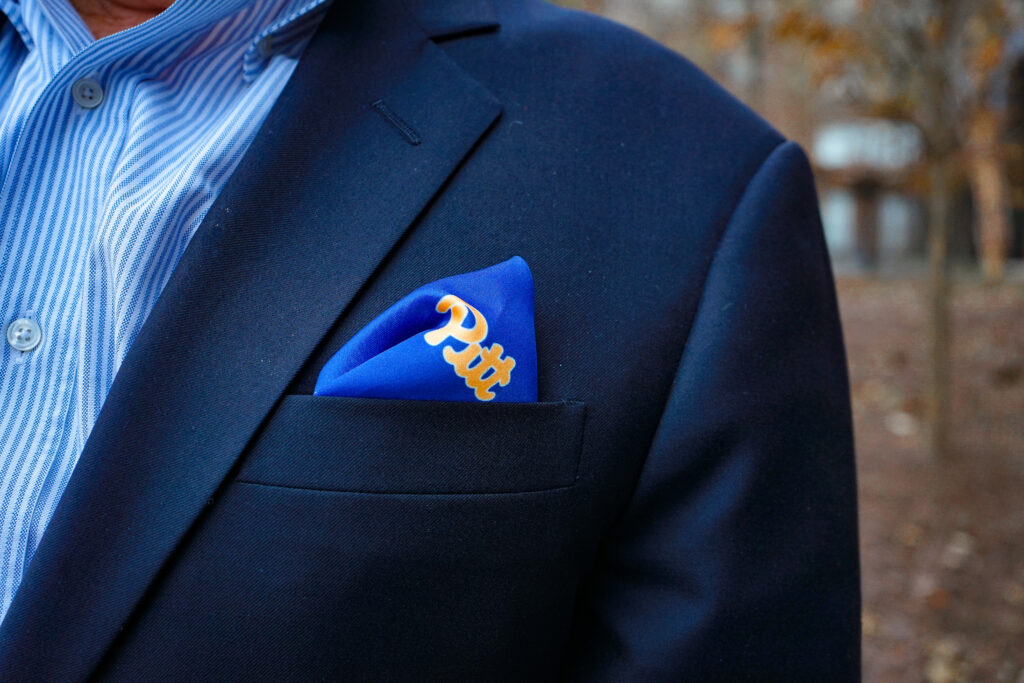 Mellon Bank took Evans down a long and extremely successful path. It was here where Evans met the love of his life and wife & best friend, Karen. It was here where he came to understand the ins and outs of the banking industry and it was here where Evans would establish the foundation that ultimately led to a 33-year career with one of the nation's largest banks – PNC.
Beginning in technology, then to operations, and so on. Evans submerged himself completely in the industry until he was promoted to Senior Vice President and Supply Chain Executive for PNC's entire 52,000 employee network.
During Evan's 33-year career with PNC, he watched the company grow from a local Pittsburgh Bank to 2,459 branches nationwide and a revenue upwards of $16 billion. Most would stop there, buy a house on the beach and trade their suit for swim trunks – but not Evans. After a brief taste of retirement, he realized he had more energy and enough expertise built from years of experience to truly make an impact in the industry.
Evans joined Microbac's executive team and as his first post-retirement objective, he transformed the supply chain. Evans did so by once again building a team of experts that resulted in $5 million (22 percent) of annual expense savings dropping right to the bottom line.
"When Trevor first sat down with me for this position, I thought it was going to be a three-month deal," Evans stated as he described his mindset when first considering Microbac. "But I realized the job would require a lot more of my time and I ended up loving the position, the company, and working for Trevor. It just felt right – as a family-owned business and it challenged me. I felt I could apply my expertise in an impactful way to make a difference for the company.
"Gary Evans is taking Microbac from being a fragmented company, unable to leverage its purchasing power to one of being in complete control of the dollars it spends," stated CEO Trevor Boyce in reflecting upon Evan's impact. "In addition, Gary brings a business perspective of many years of experience in leadership positions in a large organization. In Microbac, the team that he has put together is performing at a very high level and within the culture of the type of company I wish for Microbac to be."
Now, Evans has been with Microbac for nearly six years. The value that he and his team have added to this organization is priceless and he's proven that when it comes to driving change, age is no factor.
---
All photography pictured is by Cara Chancellor.


This document is not intended to provide scientific or other advice to be used in a specific fact situation and is intended for general information purposes only. While we encourage you to share this document or a link to it with others, this document or any portion of it may not be quoted or used in another publication without our express permission.